Resources and Notes for this Sunday's Message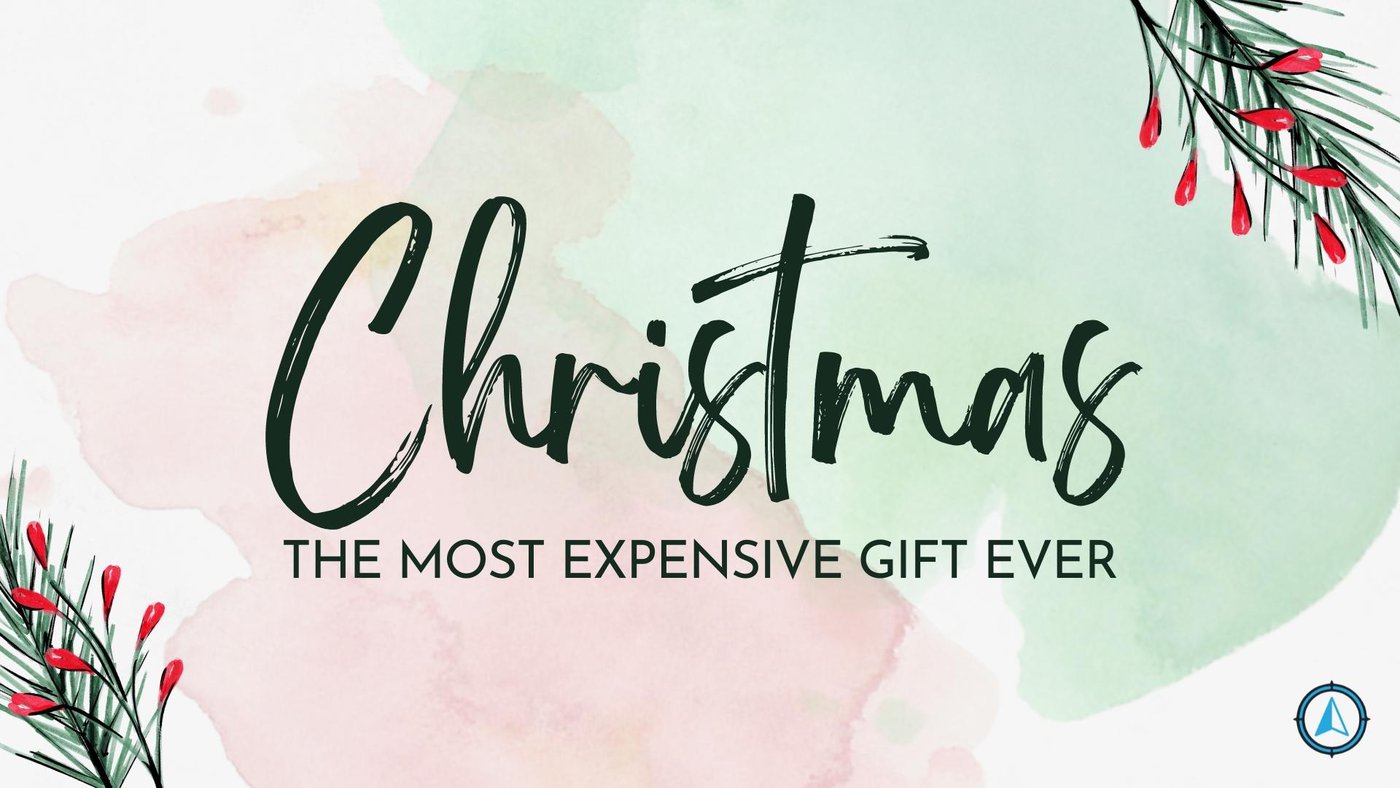 Christmas…The Most Expensive Gift Ever – December 5, 2021
Summary: What's the most expensive gift you have ever received for Christmas: a car, a diamond ring? Did you know that God gave us the greatest gift we could EVER receive? He gave us His Son, Jesus. This gift cost Him everything, yet He offers it freely. Why do people refuse to receive this free gift? Join us this week as Pastor Mike talks about Christmas…the Most Expensive Gift Ever.
All scripture references are NASB, unless noted otherwise.
Matthew 1:20-21 But when he had considered this, behold, an angel of the Lord appeared to him in a dream, saying, "Joseph, son of David, do not be afraid to take Mary as your wife; for the Child who has been conceived in her is of the Holy Spirit. She will bear a Son; and you shall call His name Jesus, for He will save His people from their sins."
Luke 2:10 "Do not be afraid; for behold, I bring you good news of great joy which will be for all the people…"
F(alse) E(vidence) A(ppearing) R(eal)
3 Counterfeit Sources:
(Feelings)
(Anxiety)
(Control)
2 Legitimate Reasons:
(Ignorance of God)
Romans 1:20 For since the creation of the world His invisible attributes, His eternal power and divine nature, have been clearly seen, being understood by what has been made, so that they are without excuse.
(Guilty Conscience)
Romans 5:16 NLT And the result of God's gracious gift is very different from the result of that one man's sin. For Adam's sin led to condemnation, but God's free gift leads to our being made right with God, even though we are guilty of many sins.
TRUTH
John 3:16-17 "For God so loved the world, that He gave His only begotten Son, that whoever believes in Him shall not perish, but have eternal life. For God did not send the Son into the world to judge the world, but that the world might be saved through Him."
1 John 4:8-9 The one who does not love does not know God, for God is love. By this the love of God was manifested in us, that God has sent His only begotten Son into the world so that we might live through Him.