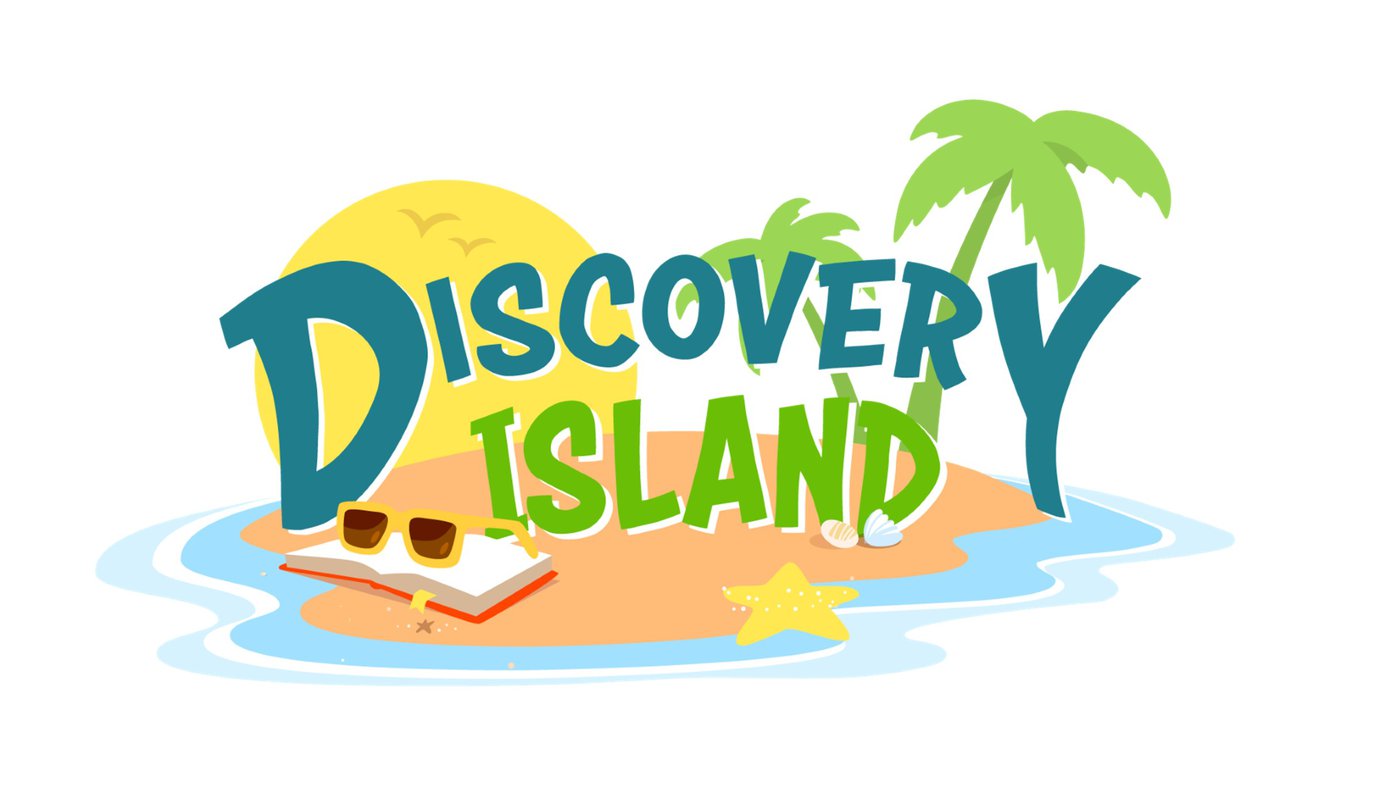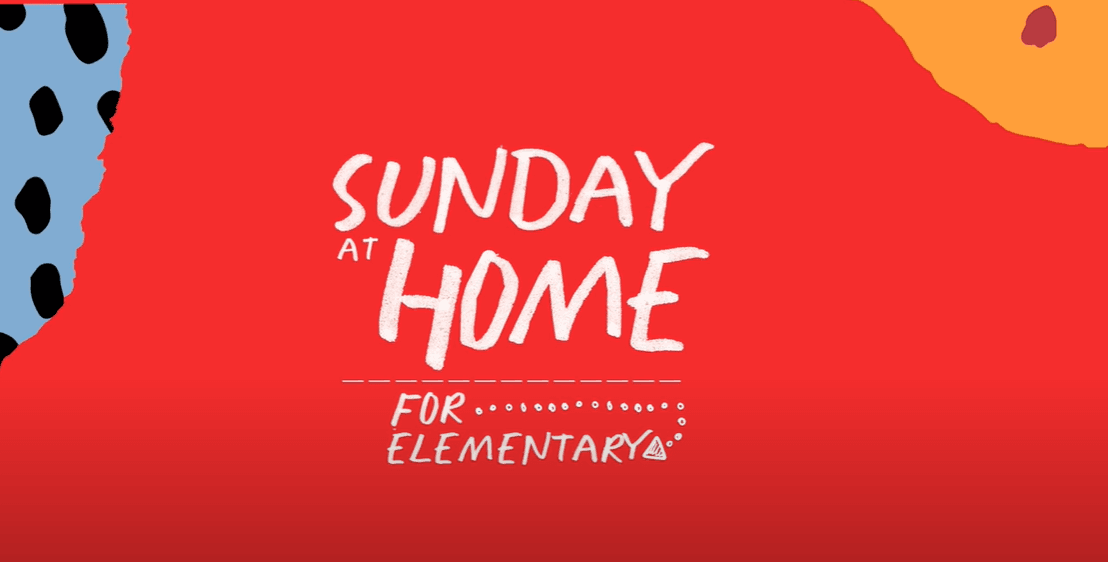 Upcoming Events!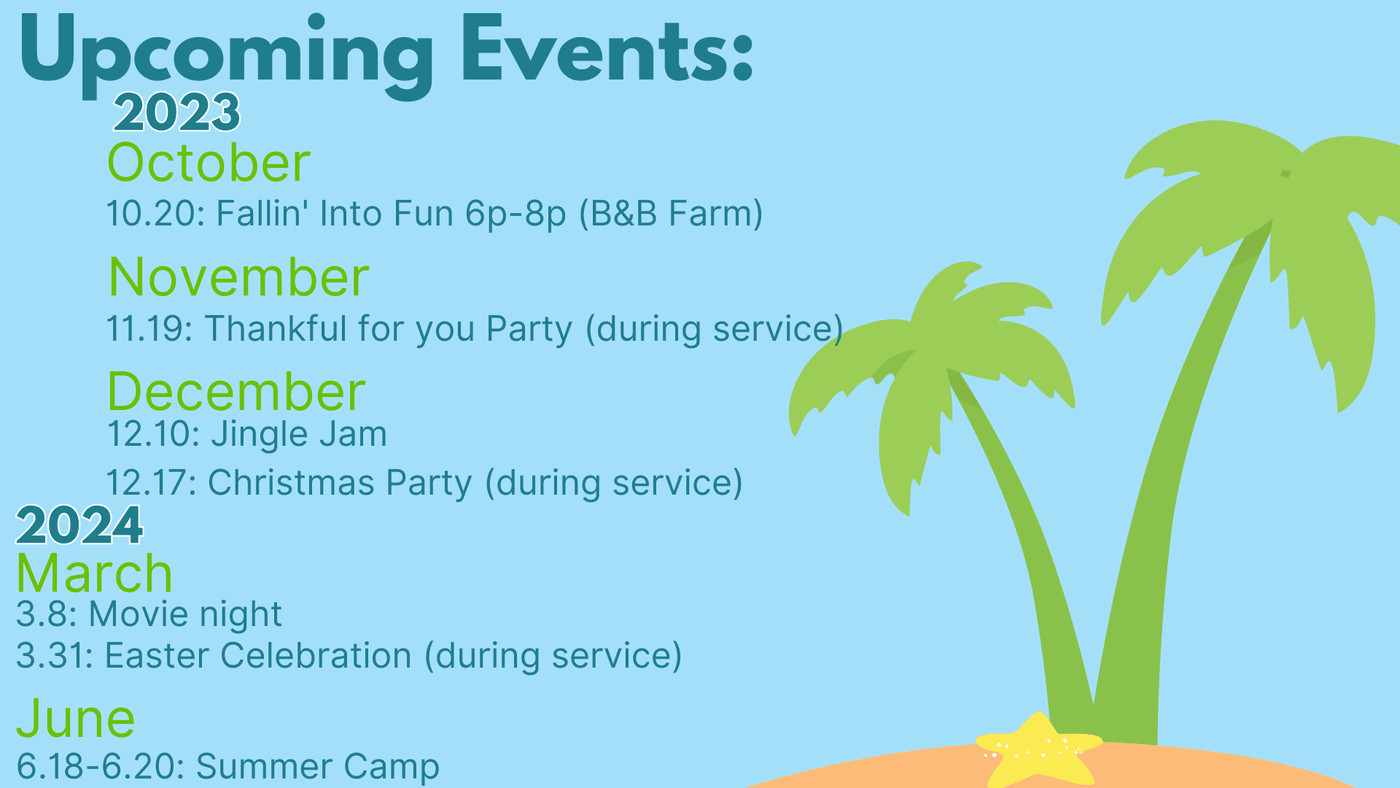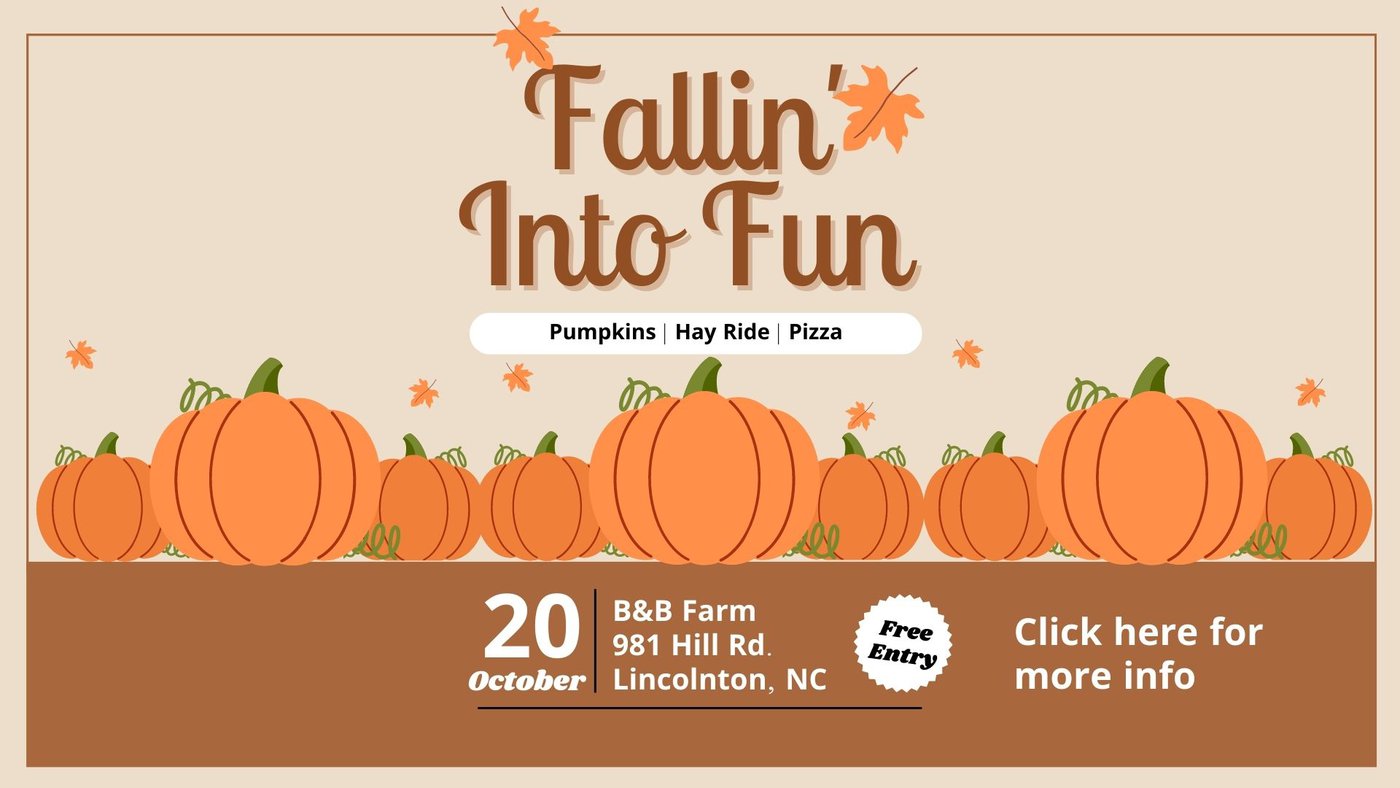 Monthly Prayer Calendar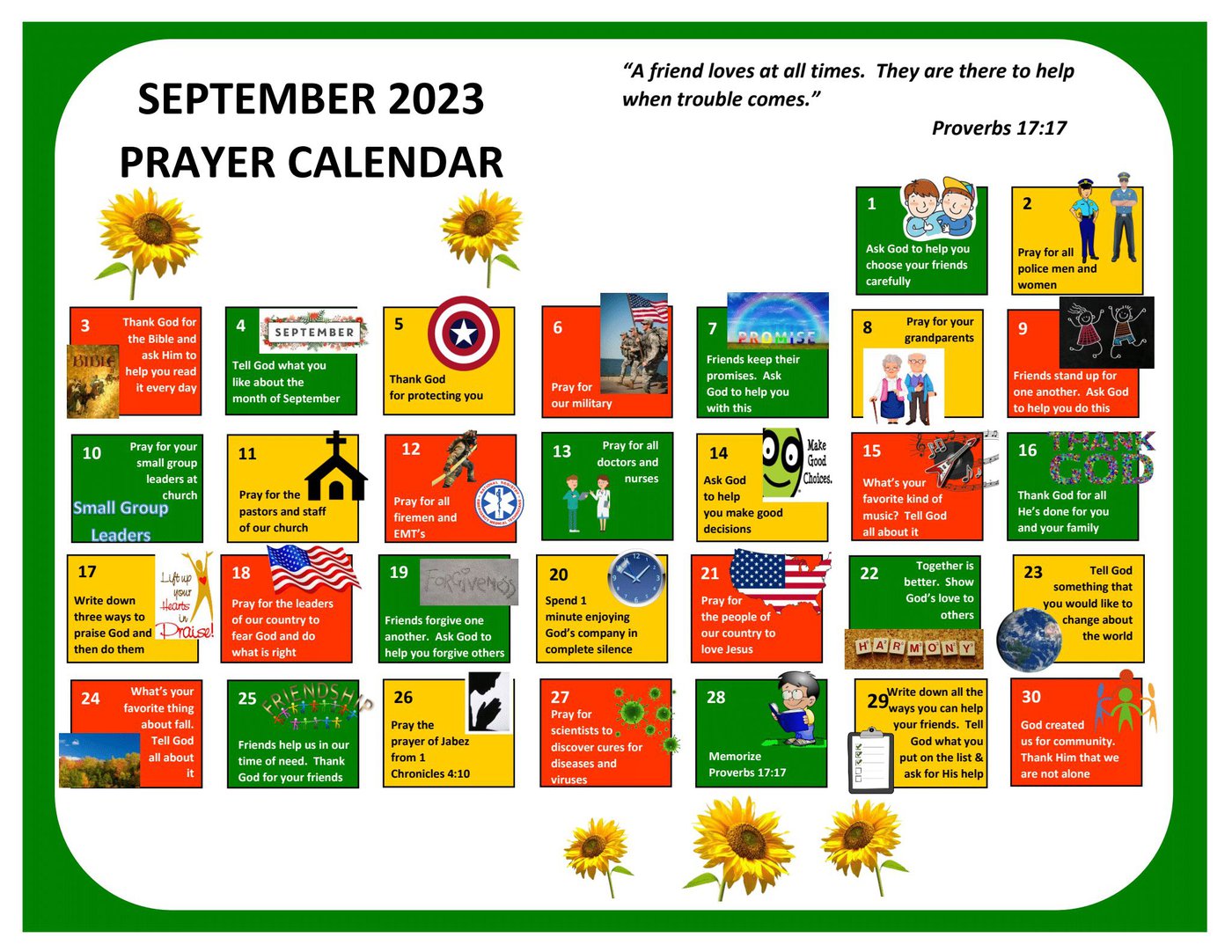 Discovery Island K4 Ministry!
"Jesus grew in wisdom and in stature and in favor with God and all the people." (Luke 2:52 NLT)
We are ONLINE and in person!
In-person services: Sundays at 10am and 11:30am
Online services: 10am (video available anytime Saturday after 1pm)
Connect with Us
Follow us on Facebook, Instagram, and Youtube.
Youtube has our weekly Bible stories, Gretta experiment videos and more.
Facebook & Instagram have pictures, event info, encouragement, and more.
Parents and Guardians are the most important people in a child's world. As a church, we want to support you in your efforts to raise children who know and love God in such a way that He guides the course of their future. The family and the church are two separate forces that are more powerful and effective when they work together. So whether yours is a traditional, blended or single-parent family, our desire is to make Sunday morning the best hour of their week and then to give you tools to keep the conversation and teaching going all week long.


Discovery Island
It's all about God's word through worship, Bible stories, and small groups! We implement The rethink Group's 252Basics, a curriculum specifically designed for reaching kids in Kindergarten through 4th grade. We focus on one virtue each month. FYI: a "virtue" is a character trait that reflects a positive image of Christ. We want every child to learn three basic truths:
I can trust God no matter what
I need to make the wise choice
I should treat others the way I want to be treated
Your first visit
Here's what to expect when visiting Discovery Island Kids for the first time:
First, head to the children's area, located to the right of the worship building. There we will meet your family, check your child into our system, and then your child will join our large group area for games and fun.
Your child's time in Discovery Island will be spent in our large group room (where you check your child in) as well as in their small group room. The small group rooms are located upstairs in the brick building, to the right of the main worship area.
Upon checking in for the first time, we will ask for the following personal information (NOTE: We value your privacy and will not share this information with anyone):
Parent/guardian name(s)
Child's name
Child's birthdate
Home address
Phone number
Any special instructions (allergies, special needs) for your children
How check-in works
Before Service: Go to the Discovery Island lobby, located in the brick building to the right of the worship center. A volunteer will help you check in your child. Your child will be given a name tag and you will be given a guardian tag. These tags have matching ID codes and are exclusive to your family and visit. You will need the guardian tag to pick up your child.
After Service: After the service is complete, head to your child's small group hallway, located upstairs in the brick building to the right of the worship center. You will meet a member of staff or volunteer to pick up your child. You will need your guardian tag in order for your child to be released back to you.
During Service: In the event that we need to contact you during the service, your child's name will appear at the bottom of the main service screen. We ask that you exit the worship area immediately and go to the Discover Island lobby. A staff member or volunteer will direct you to your child.
Meet our Childrens Director
Phyllis Gordon's mission is to lead a team of volunteers to help Real Life's K-4th graders know and believe that I can trust God no matter what, I can make a wise choice, and I should treat others the way I want to be treated.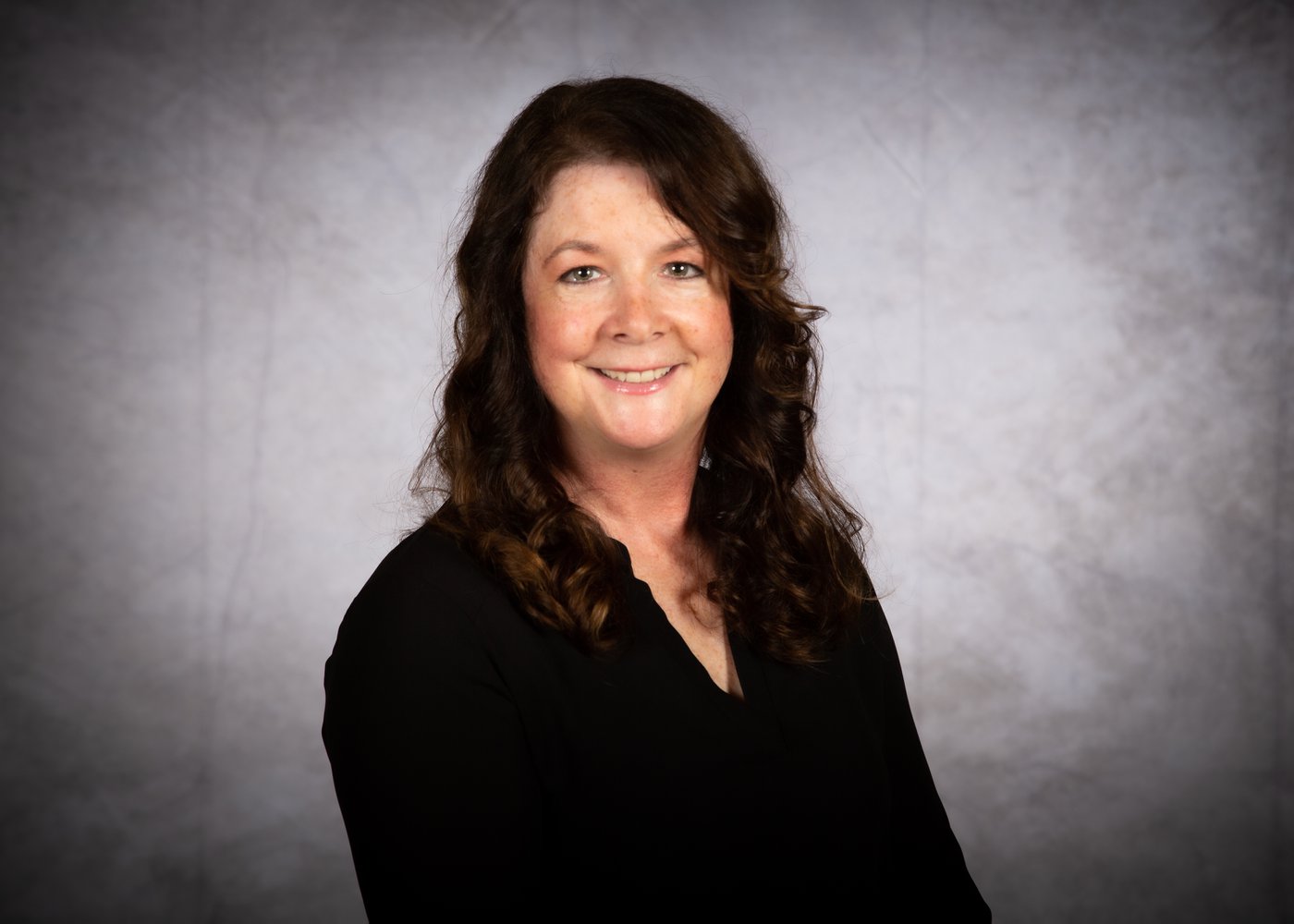 Check out our Video Resource Library!