Real Life Church is moving through a season of transition. Our goal is to keep our church family updated as we conduct a lead pastor search and move forward in faith.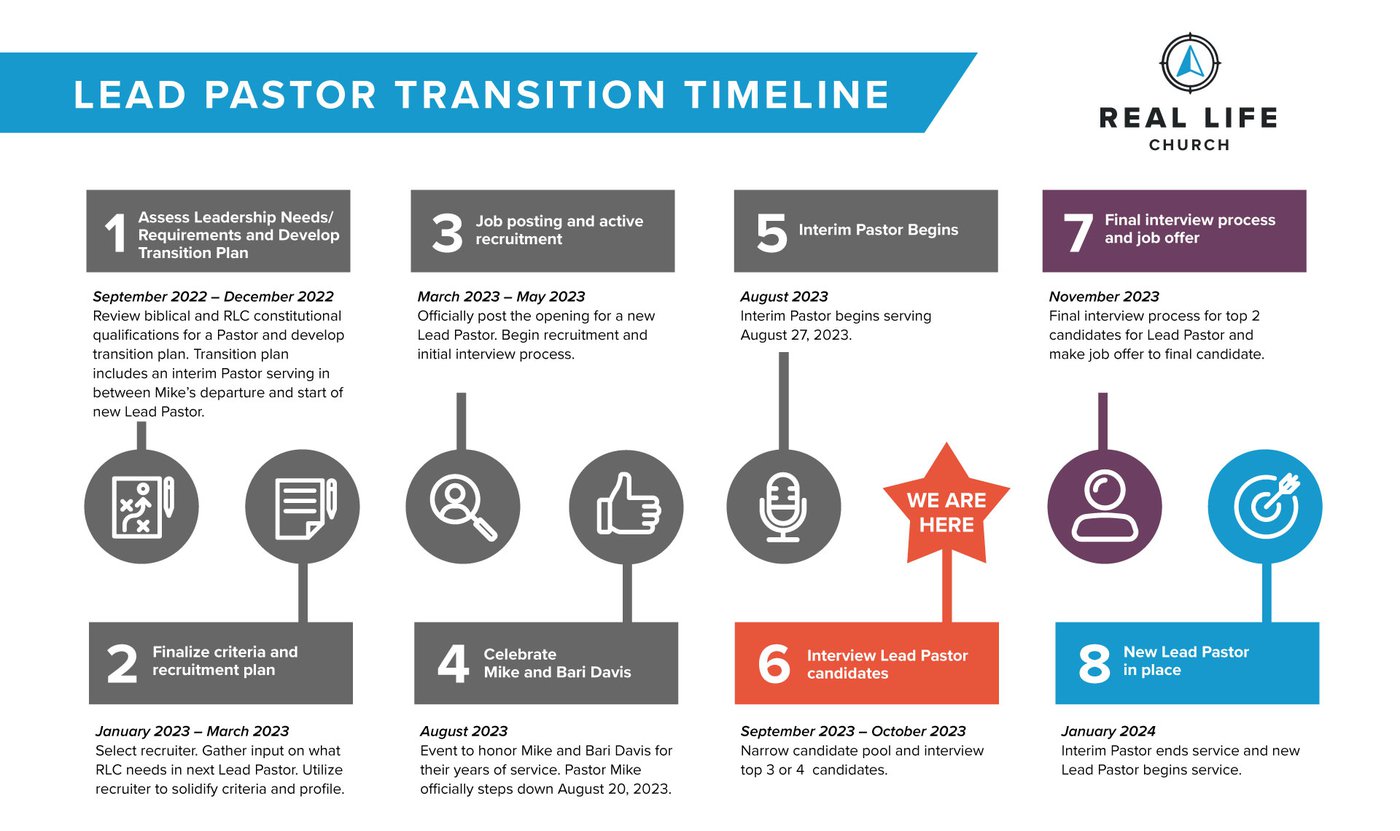 Meet Phil Thomas – Interim Pastor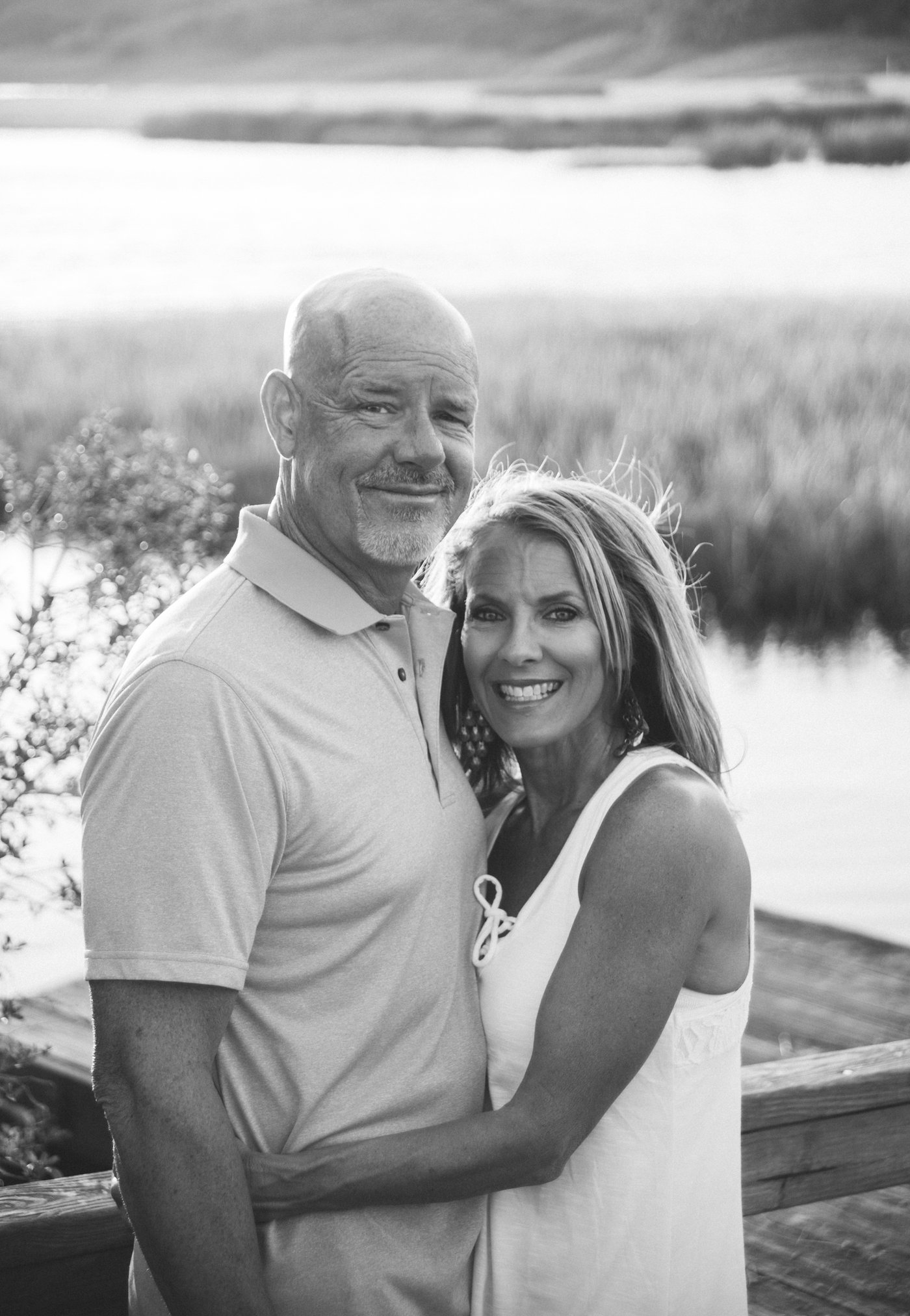 Phil Thomas has been selected to serve as the Interim Pastor at Real Life Church beginning August 1, 2023. We will introduce Phil to the church family in all our Sunday services on August 6. Here's Phil's introduction and bio:
My name is Phil Thomas and I was born and raised in Charlotte. While growing up, my family attended Newell Baptist. I accepted Christ at age 19 and began volunteering in the children's and student ministries. My wife, Tammy, and I grew up together at Newell. We married in 1987 and settled in Charlotte before moving to Harrisburg in 1991. After being called into full-time ministry in 1993, I entered Southeastern Seminary in 1994.
After graduating from seminary, I was called to serve at Durham Memorial Baptist as Student Pastor in Charlotte in 1996 and served there until 2004. God then called my family and me to serve in Charleston, SC for two summers as house parents for missionaries from all over the US. God then opened a door in 2005 to serve as Student Pastor at The Pointe Church in Belmont.
After serving at The Pointe until 2009, I worked as a Project Manager/Site Superintendent while seeking the next step in ministry. During this time I served as the Interim Pastor at my home church of Newell from 2016-2021. It was a blessing to successfully help guide them through a merger with King's Church, a church plant from Crossroads Church in Clemson.
We currently live in Mount Holly. We have a daughter, Heather, and a son, Luke. Heather and her husband, Nathan, live in Stanley and Luke in Cramerton. We are all absolute dog lovers. Tammy has been a huge part of each of our ministries and loves doing what she can to serve the church.
We both have enjoyed doing what God calls us to and seeing how He moves in people's lives. We both love spending time with our family, especially at the beach. We each have had incredible support from our parents. My passion is in teaching and communicating the love that Jesus has for us. There is nothing quite like seeing the light in someone's eyes when they grasp how much God loves them.
I enjoy anything outdoors. My main interests are fishing, kayaking, and golf. I am honored to walk with and support the folks of Real Life in transitioning to a new season of ministry.
We love you, Pastor Mike and Bari Davis!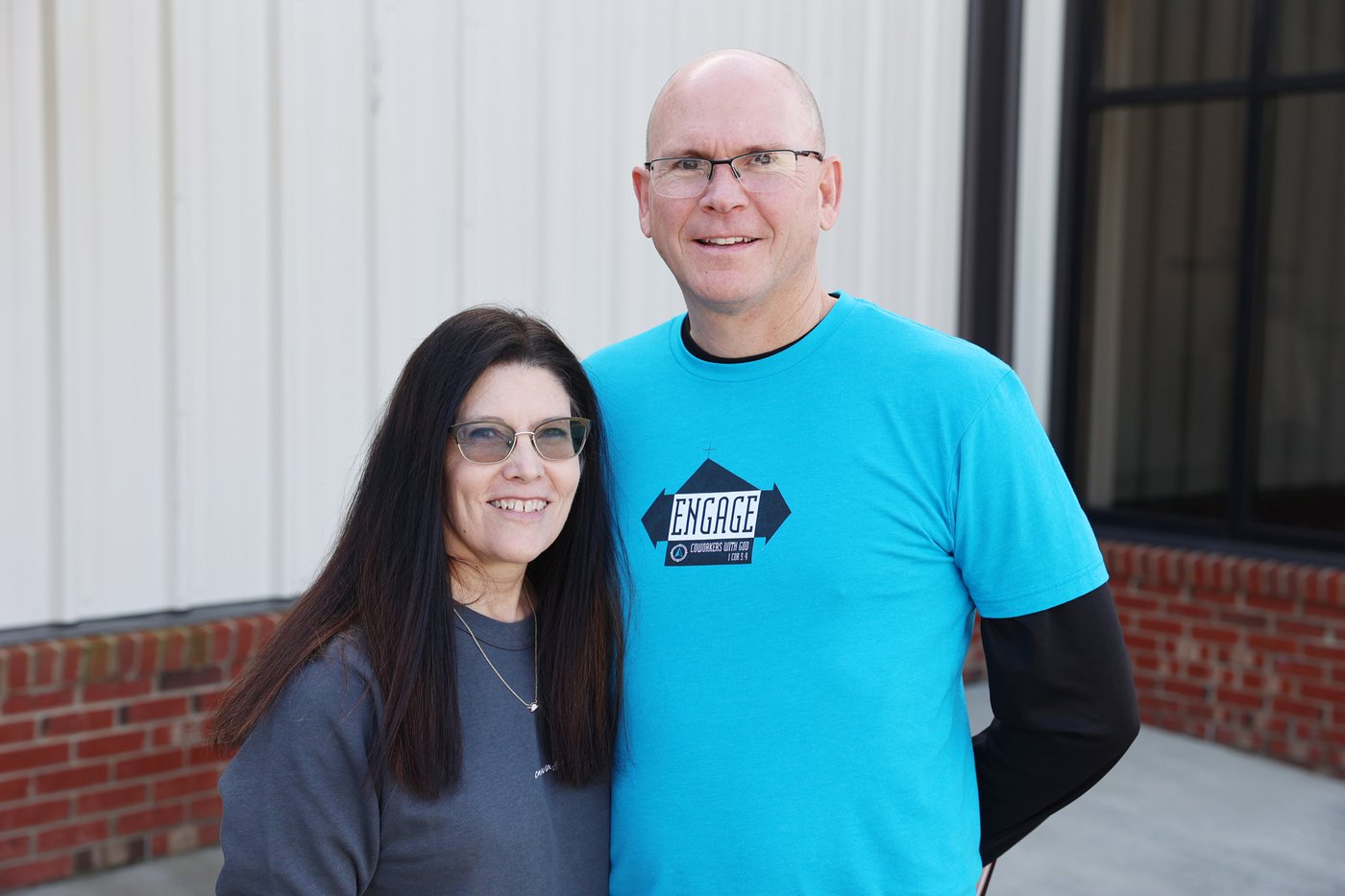 On Sunday, January 29, 2023, Pastor Mike announced his intention to transition out of the Lead Pastor role here at Real Life Church to a new phase of life beginning August 20, 2023. Here's a statement from Pastor Mike.
The apostle Paul writes in 2 Corinthians 5:7, "…for we walk by faith, not by sight."
It is with this belief that my wife, Bari, and I, are following God's call to conclude our ministry at Real Life Church. The Lord has revealed Himself regarding this decision through a five-year journey. During this time, God has made it clear that Real Life Church needs a new leader with a fresh vision, and Bari and I are excited about this. Our church is in an extremely healthy season which affirms the decision for us and the church to move forward in faith.
With the guidance of our Church Leadership Team, an "intentional interim" will come to serve following our exit on August 20, 2023. Since our church has never gone through a Senior Pastor transition, we believe this "intentional interim" can provide much-needed guidance and direction as we prepare for a new Senior Pastor to lead. Our prayer is that the new Senior Pastor could be on board by January 2024. Again, we walk by faith and not by sight, so ultimately the time frames are in the hands of the Lord.
During these next 7 months, I and our leadership team, want to be as transparent as possible. I believe the Lord has led each of us for such a time as this and that He will guide us through it as well. I ask for your prayers for our Leadership Team, staff, intentional interim, and the next pastor of our church. These are important days as Jesus prepares us all for an entirely new and exciting chapter of serving Him and sharing His Good News with the world.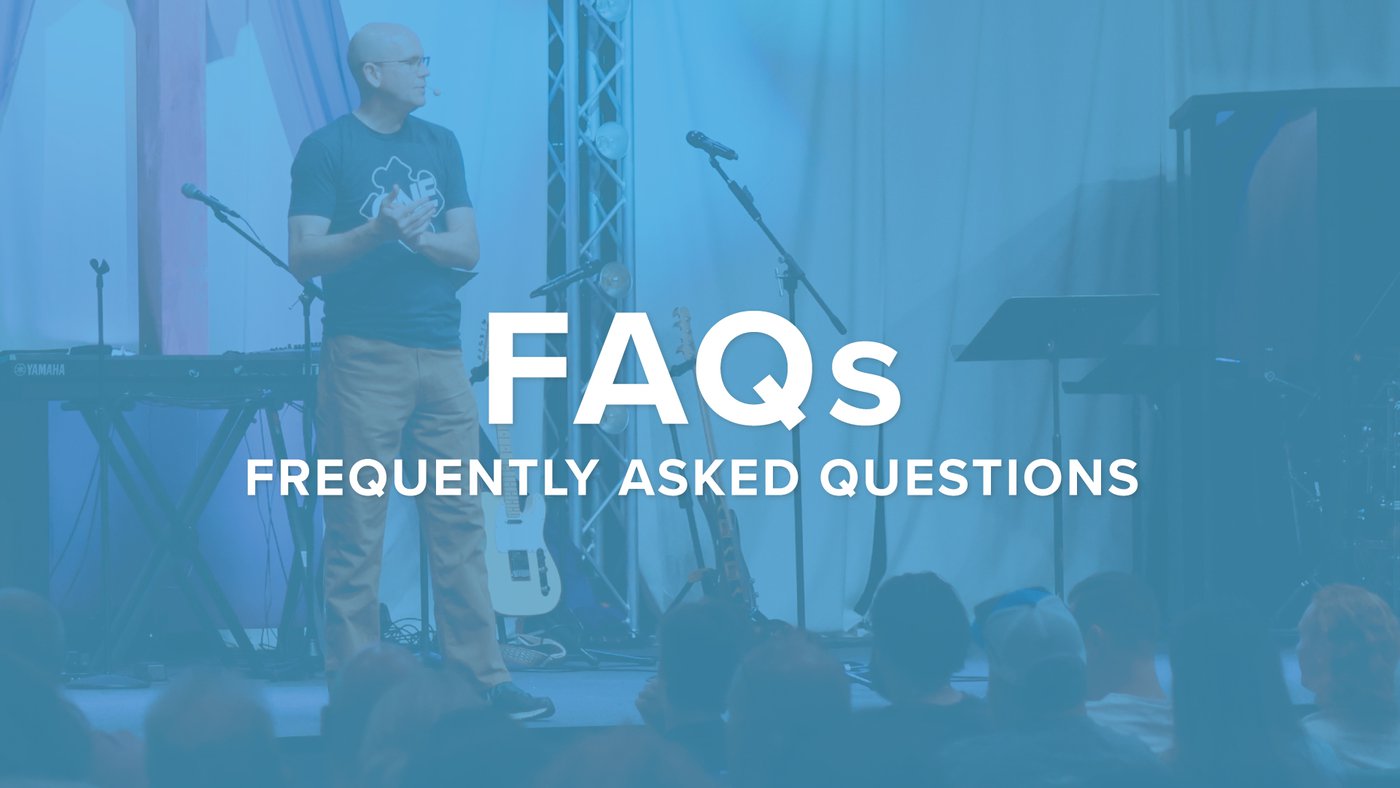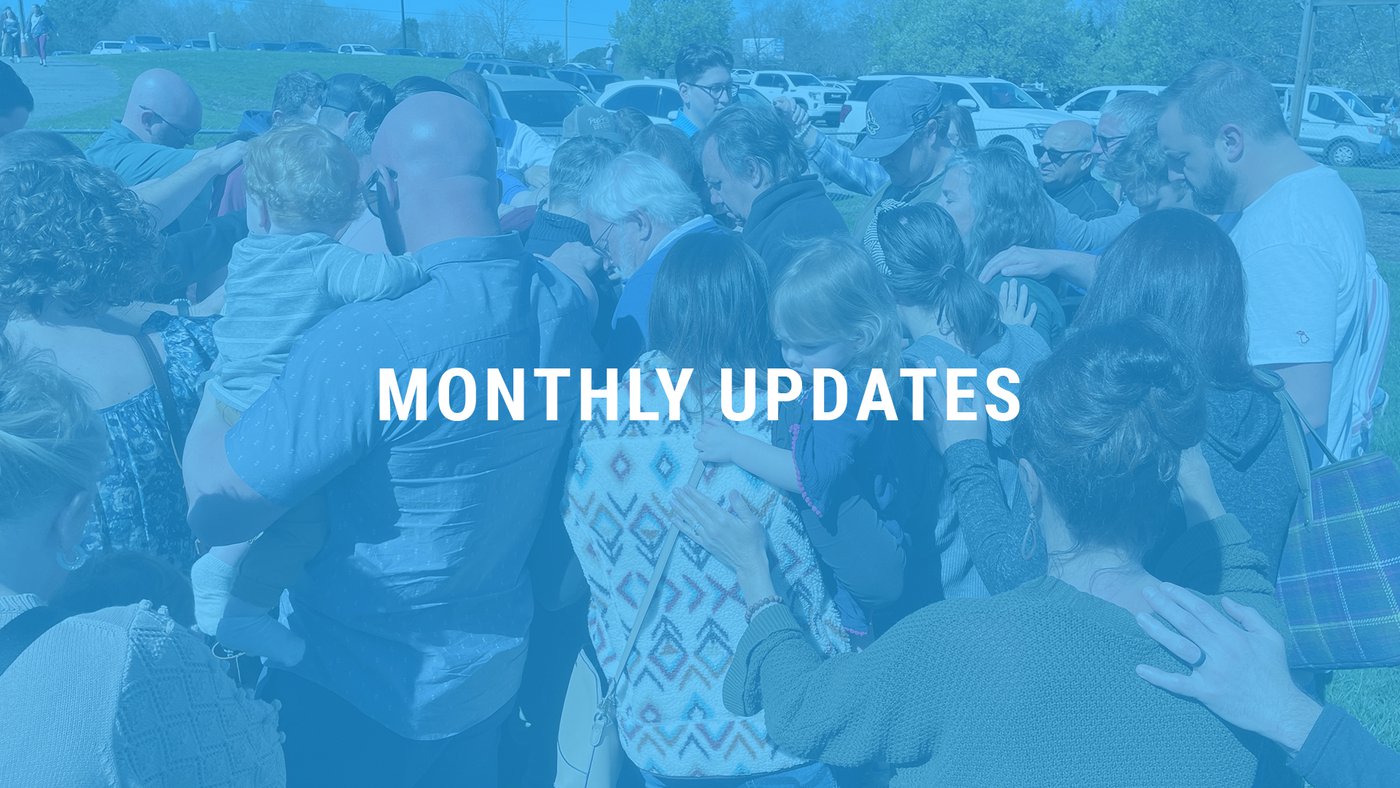 Church Leadership Team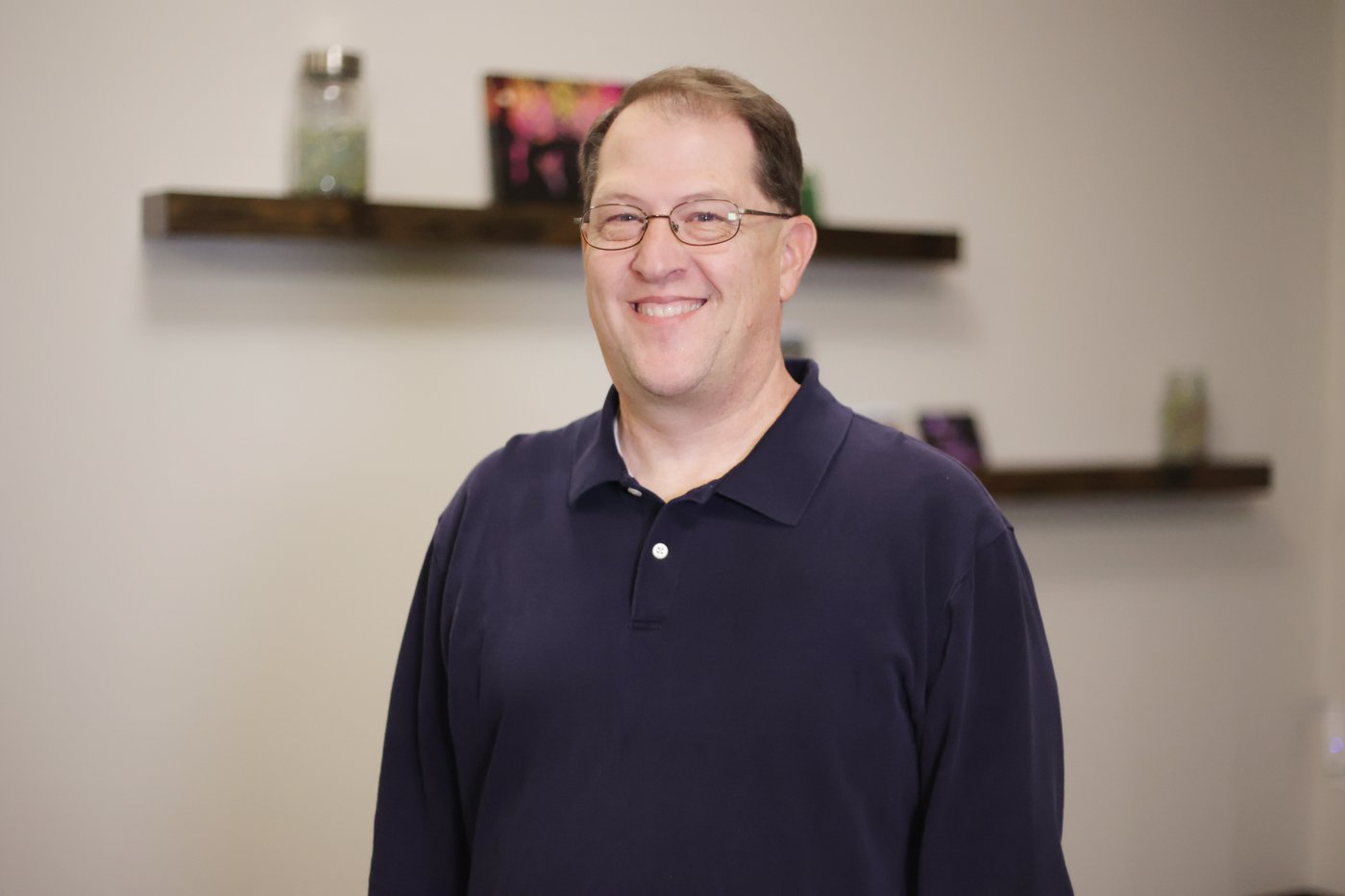 Clint Rhoney – Ex officio Member
Clint and his wife Lisa have been members of Real Life since 1993. Clint began serving on staff in 1998. His role as Executive Pastor is to lead the staff teams and ensure the church stays focused on its mission to know God personally, connect in community, grow spiritually, and engage the world intentionally. Clint and Lisa have five children.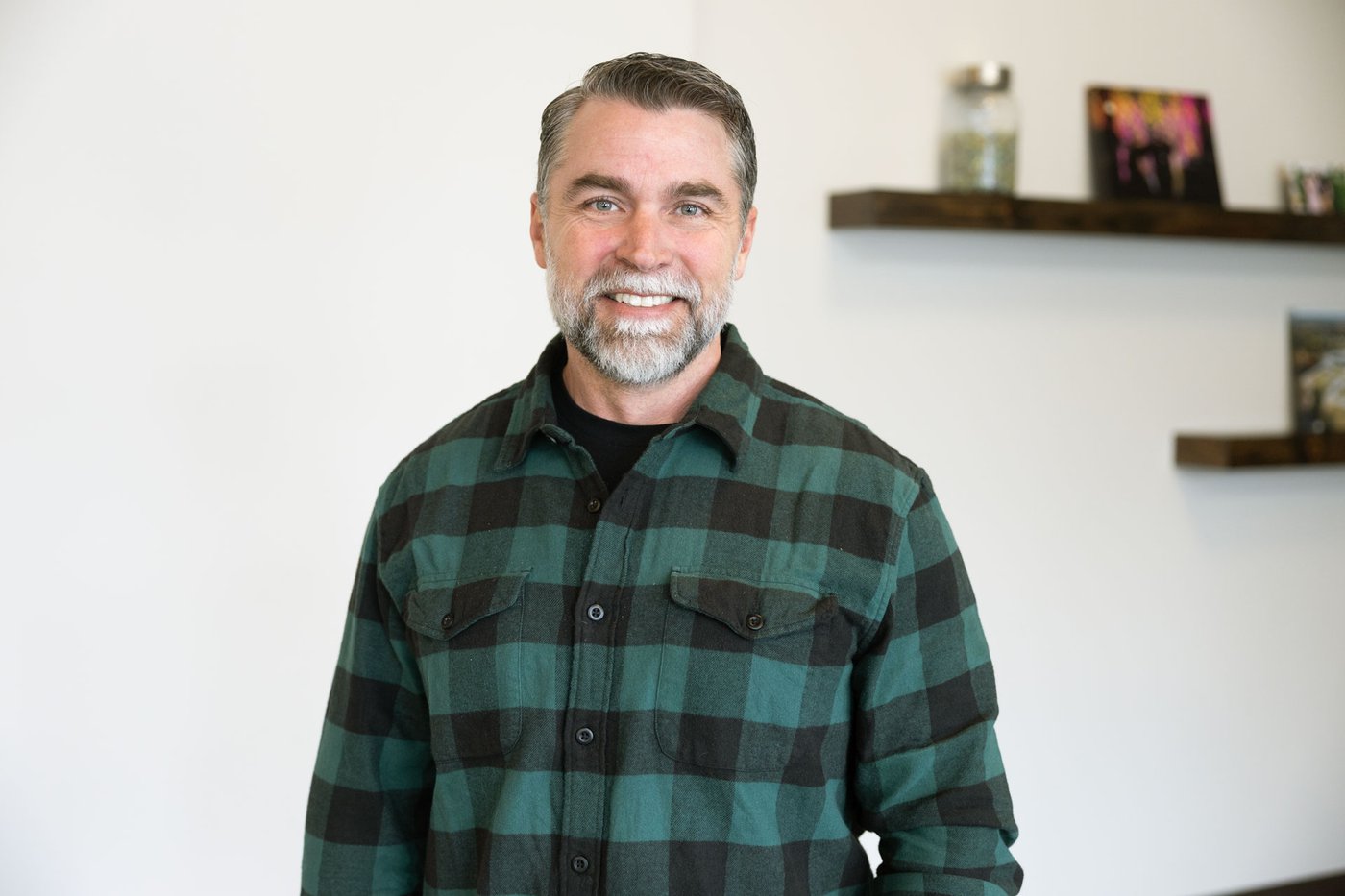 Denny Norman — Stewardship Chairperson
Denny and his wife Katie have been members of Real Life since 2008. Denny has served on the Leadership team in his role as the Stewardship Chairperson since 2010. Denny has an MBA from The Citadel and an undergraduate degree in Accounting and Business Management from Samford University. He currently works as CFO for Novolex, Inc. He and Katie have two children.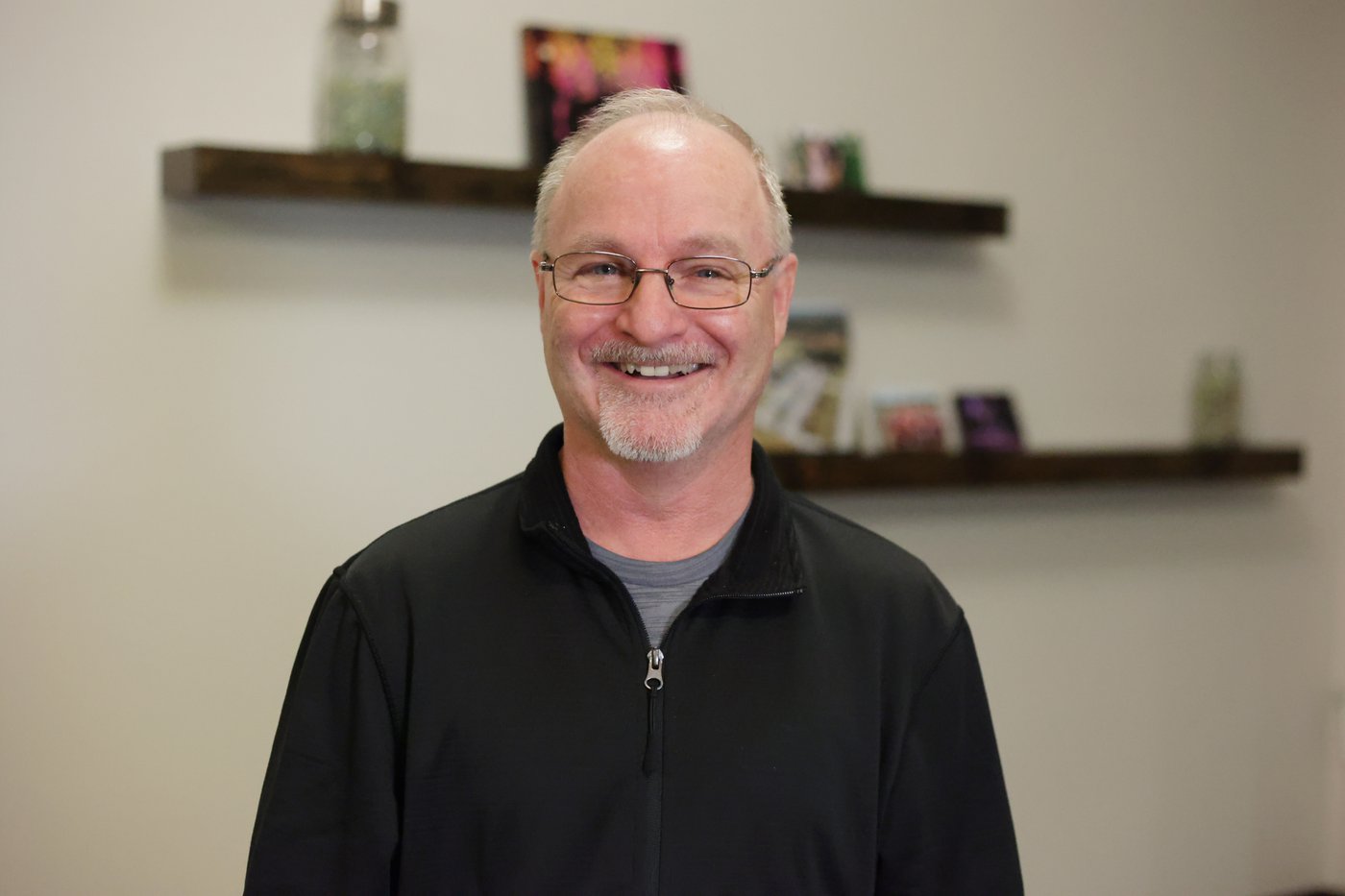 Ron Elliott — Personnel Chairperson
Ron and his wife Annette have been members of Real Life since 2014. Ron has served as a small group leader in our Discipleship Ministry and on the Greeter team. He has also served on the Personnel Team since 2017. Ron previously owned and managed a printing company. He and Annette have three adult children.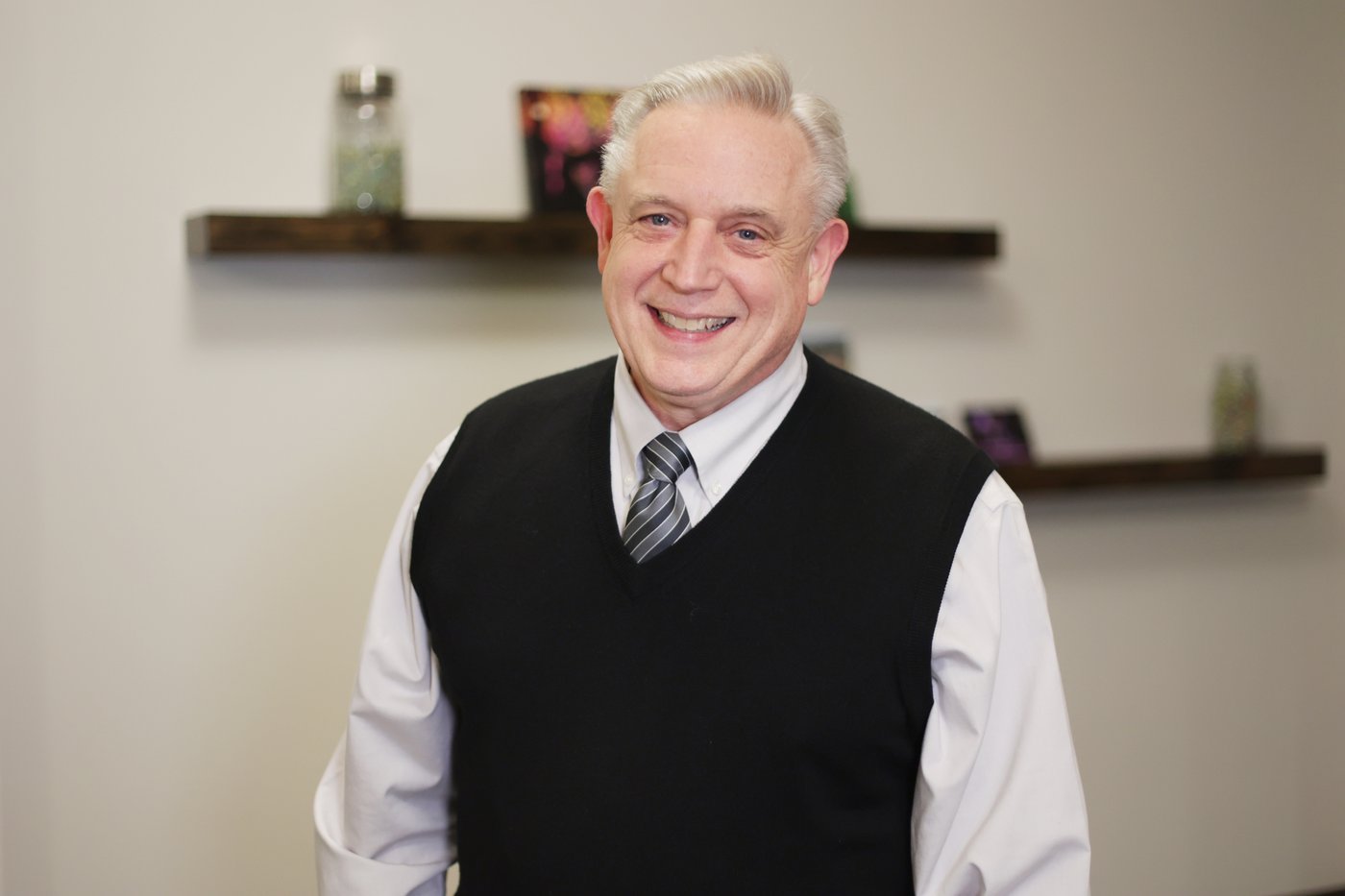 Scott Holmquist — At Large Member
Scott and his wife Corinne have been members of Real Life since 2013. Scott has served as a small group leader in our Discipleship Ministry and on the RLC Leadership Team since 2015. Scott also serves as the Deputy Director of Chaplain Development and Support for the Billy Graham Rapid Response Team. He and Corinne have two adult children.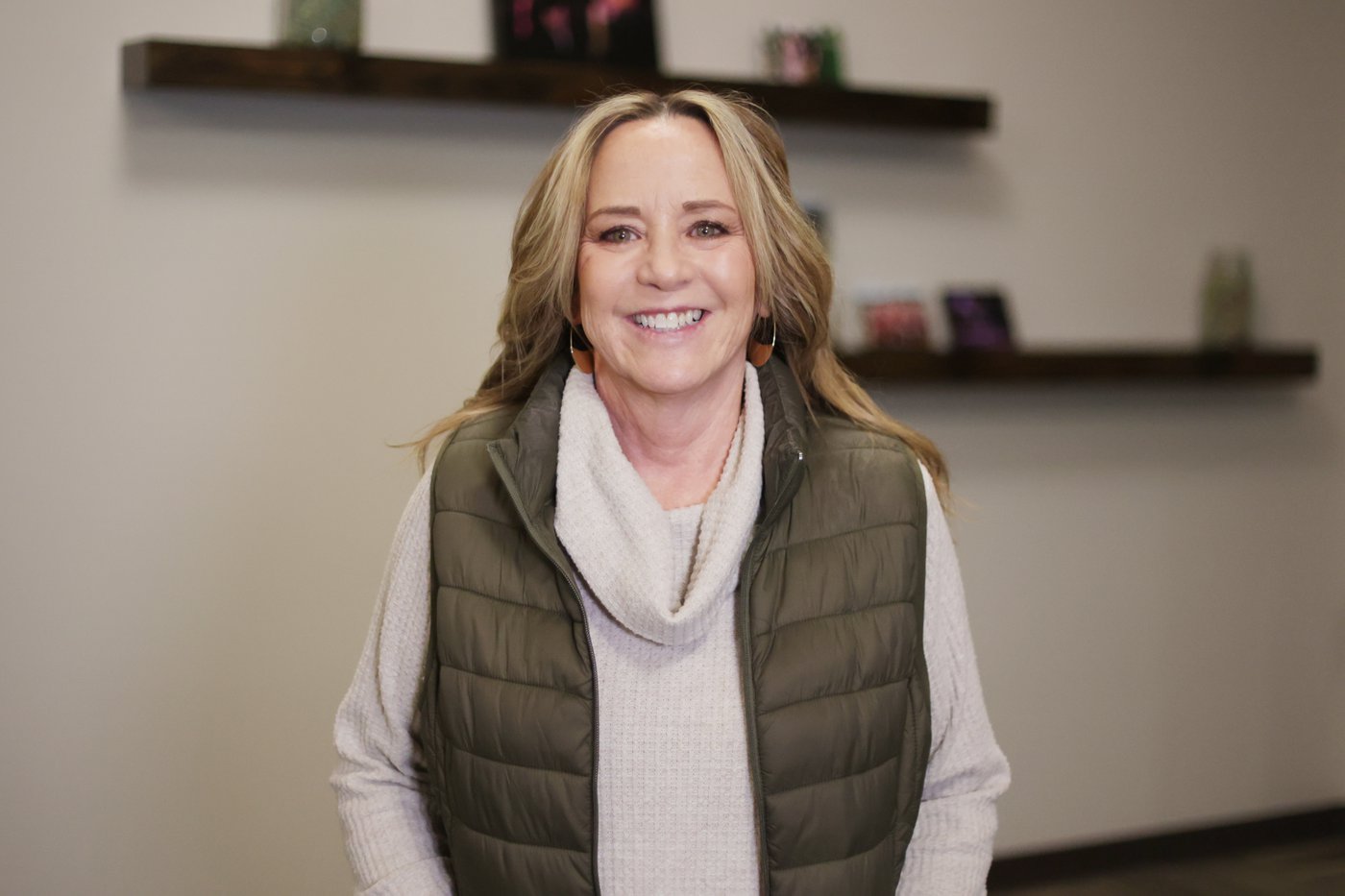 Jodi Edwards — At Large Member
Jodi and her husband Brad have been members of Real Life since 2018 but have attended for many years. Jodi currently serves at RLC as a small group leader in our Discipleship Ministry. She has a masters in school administration and retired from Gaston County schools, serving as a teacher, school administrator, and executive director of curriculum instruction. Jodi has served on the RLC Leadership Team since 2020. Jodi and Brad have two adult children.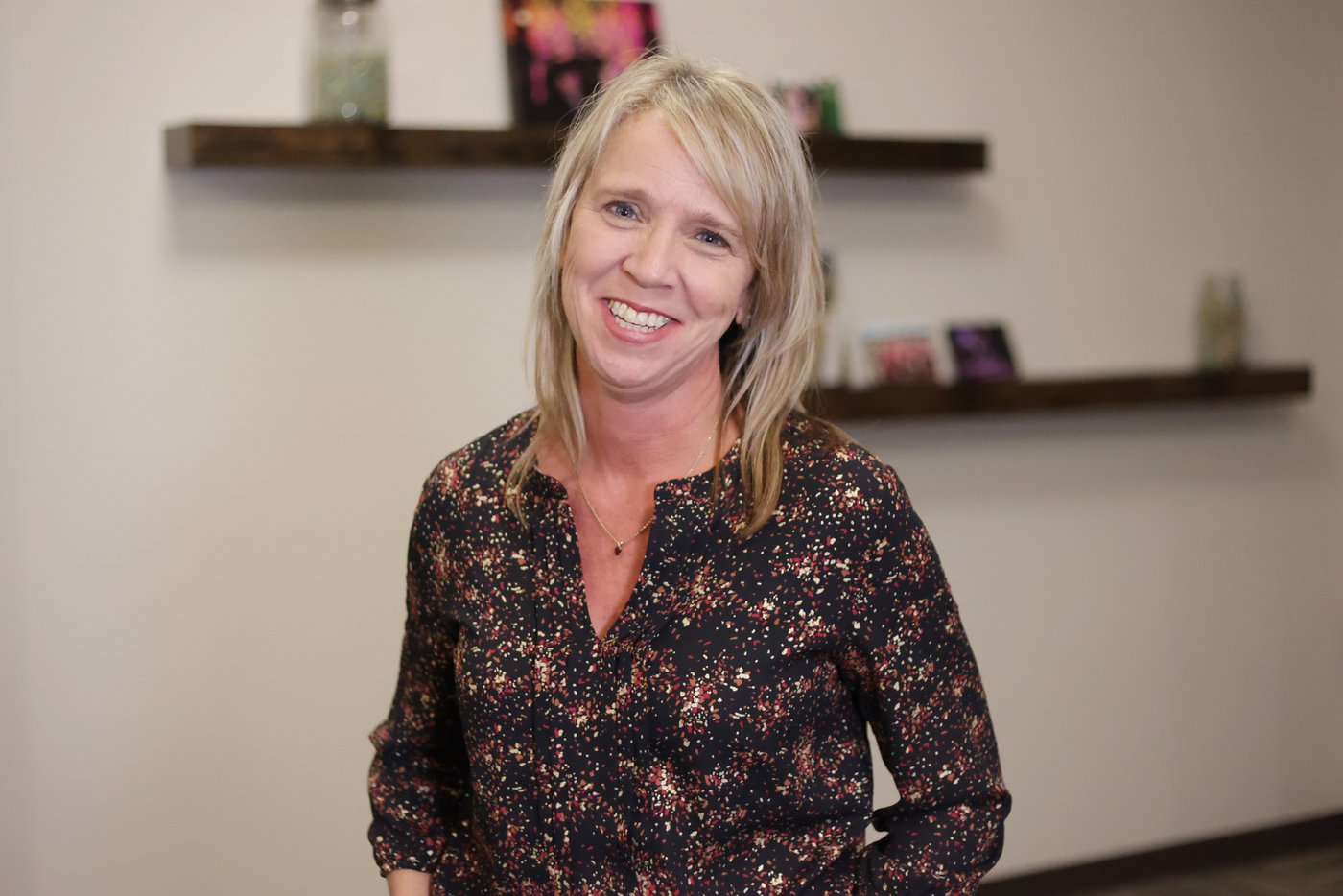 Tonya E. Tucker — At Large Member
Tonya and her husband Justin have been members of Real Life since 2009. Tonya has served in various ministry roles including Hesed House volunteer coordinator, small group leader, and chaplain with the Billy Graham Rapid Response Team. Tonya has served on the RLC Leadership Team since 2020. Tonya manages and operates a family-owned general contracting business Eagle Wood Inc. She and Justin have 2 adult children.