Moving Forward in Faith
On Sunday, January 29, 2023, Pastor Mike announced his intention to transition out of the Lead Pastor role here at Real Life Church to a new phase of life beginning August 20, 2023. Here's a statement from Pastor Mike.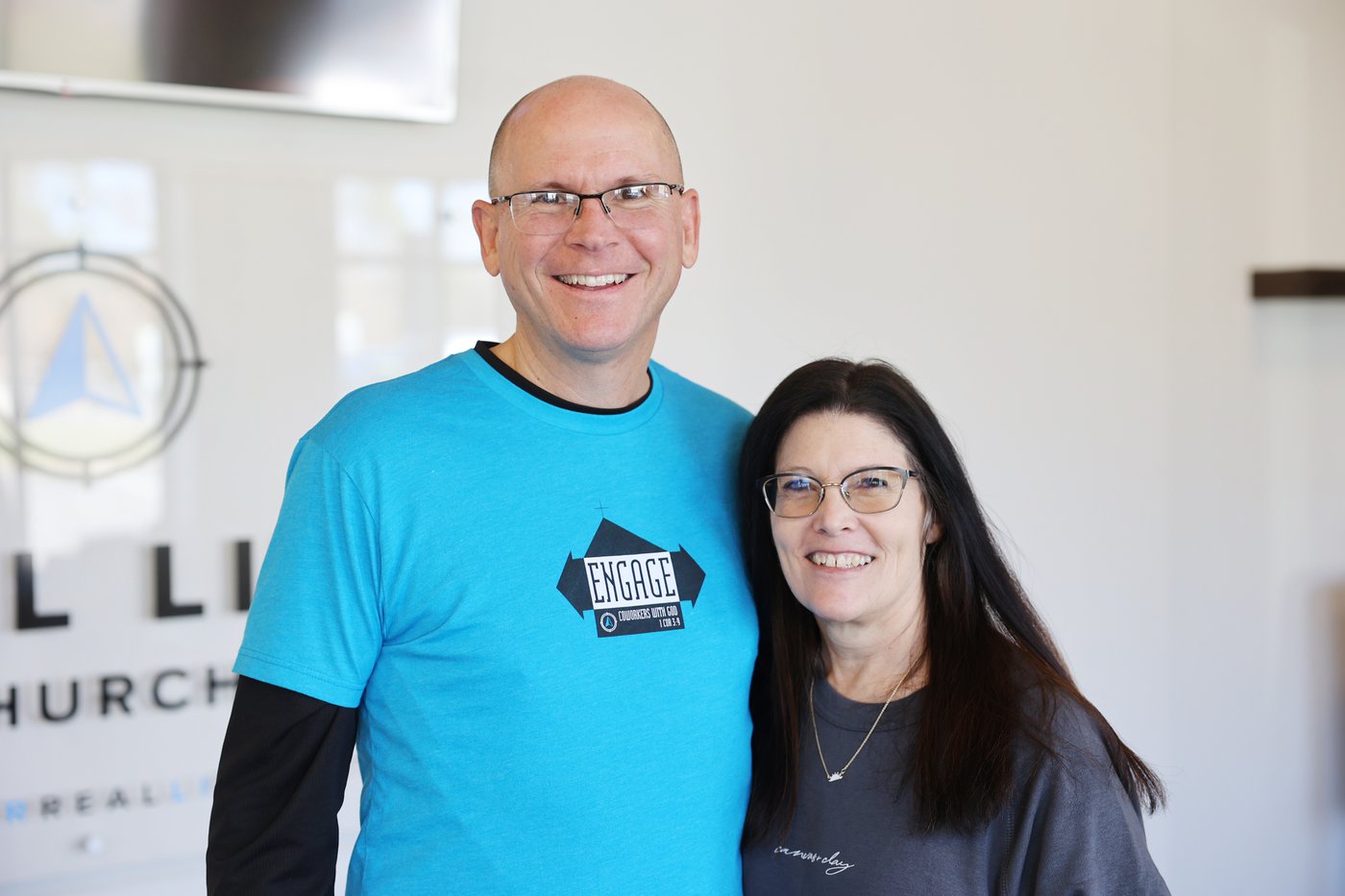 A Message from Pastor Mike
The apostle Paul writes in 2 Corinthians 5:7, "…for we walk by faith, not by sight."
It is with this belief that my wife, Bari, and I, are following God's call to conclude our ministry at Real Life Church. The Lord has revealed Himself regarding this decision through a five-year journey. During this time, God has made it clear that Real Life Church needs a new leader with a fresh vision, and Bari and I are excited about this. Our church is in an extremely healthy season which affirms the decision for us and the church to move forward in faith.
With the guidance of our Church Leadership Team, an "intentional interim" will come to serve following our exit on August 20, 2023. Since our church has never gone through a Senior Pastor transition, we believe this "intentional interim" can provide much-needed guidance and direction as we prepare for a new Senior Pastor to lead. Our prayer is that the new Senior Pastor could be on board by January 2024. Again, we walk by faith and not by sight, so ultimately the time frames are in the hands of the Lord.
During these next 7 months, I and our leadership team, want to be as transparent as possible. I believe the Lord has led each of us for such a time as this and that He will guide us through it as well. I ask for your prayers for our Leadership Team, staff, intentional interim, and the next pastor of our church. These are important days as Jesus prepares us all for an entirely new and exciting chapter of serving Him and sharing His Good News with the world.
March 2023 Update
As a church, we are moving from Step 2 "Finalize criteria and recruitment plan" to Step 3 "Job posting and active recruitment" in our process of Moving Forward in Faith. The Church Leadership Team and staff are finalizing the profiles of who we are as a church, the position description, and the qualifications and qualities needed for the next Lead Pastor. During the month of March, our Transition consultant from the Slingshot Group will post the job opening and begin to recruit candidates. We will also post the full position description on our website with a link to our consultant's site for applying. If you know of a qualified candidate, they may apply through the link found on DiscoverRealLife.net. We will begin initial interviews for the Lead Pastor role in late April/early May.
In March, we will also post the Interim Pastor position and begin to seek candidates for that role. As a church family, our biggest task right now is to pray. Pray for our church, for our leadership team, for the interim pastor, and for the next pastor God has in store for Real Life Church.
March Prayer Points
Pray for our Church Leadership Team and our Transition consultant from the Slingshot Group as they finalize the profiles of the church and the type of Pastor needed to move us forward in faith.
Pray for God to begin stirring the heart of the next Lead Pastor for a new place and season of ministry as we begin the lead pastor search.y as
Pray for wisdom and discernment for the Church Leadership Team and our consultant as we begin to seek out and sort through potential candidates.
Pray for our church to stay focused on the task God's given us to fulfill the Great Commission by introducing people to Jesus and helping them discover real life in Christ.
Moving Forward in Faith Timeline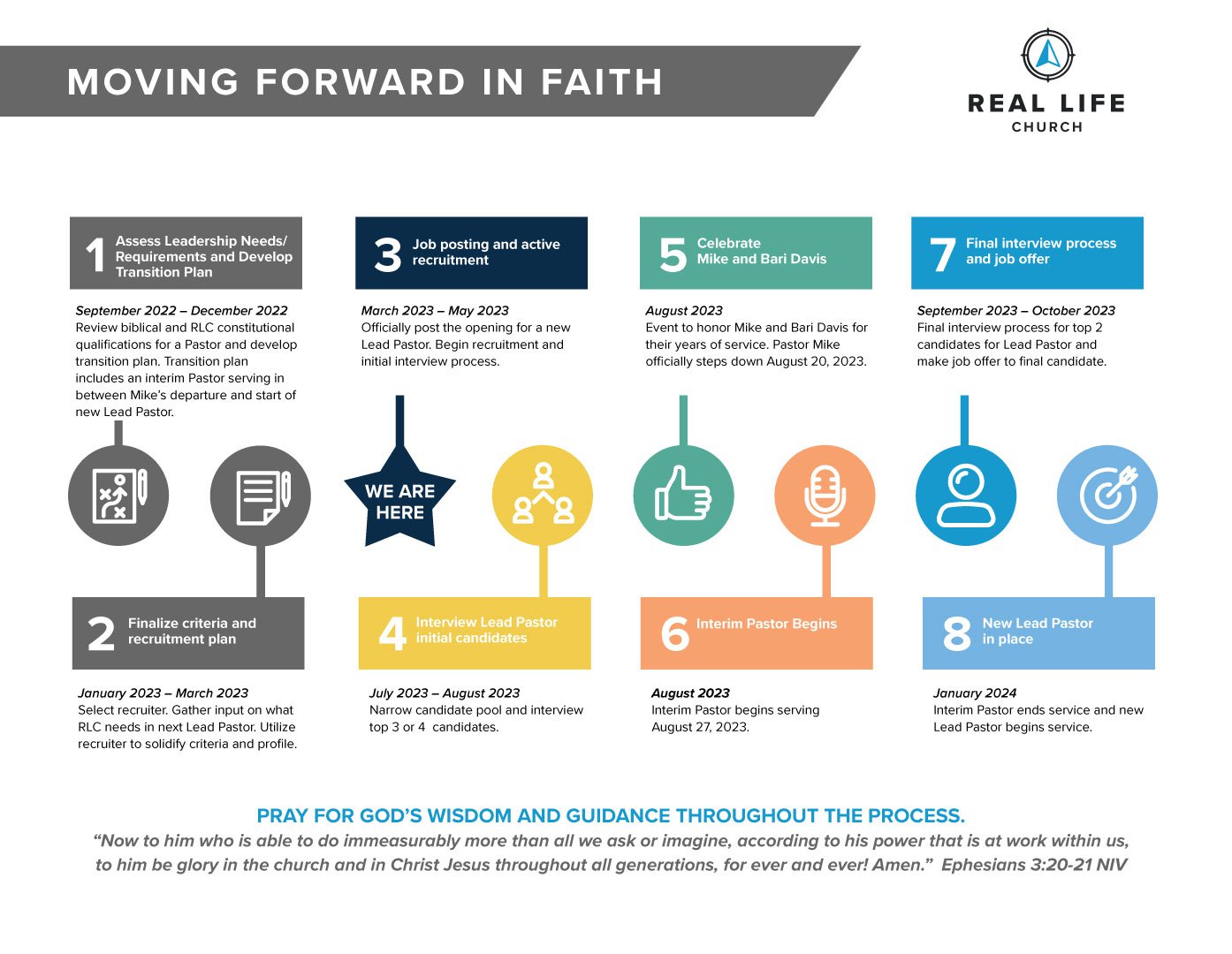 Frequently Asked Questions
WHEN DOES PASTOR MIKE PLAN TO TRANSITION OUT OF THE LEAD PASTOR ROLE?
Pastor Mike's last official Sunday in the role will be August 20, 2023. Pastor Mike is committed to transitioning out of the Lead Pastor role with excellence in a way that sets the church up for continued success. An Interim Pastor will begin serving in August of 2023 with plans for a new Lead Pastor to begin serving in January 2024. We will hold a celebration of thanks in August for Mike and his wife Bari.
DOES PASTOR MIKE KNOW WHAT HE WILL DO AFTER TRANSITIONING OUT OF THE LEAD PASTOR ROLE?
Pastor Mike is modeling for us what it means to "walk by faith". In his words, he is not retiring he is simply being "reassigned" to a new area to do ministry. He does not know yet what God has in store but it will include a move to the Randolph county area, where they will be closer to their parents, kids, and grandkids.
WHAT IS THE PROCESS FOR CHOOSING A NEW LEAD PASTOR? HOW IS THE DECISION MADE?
Per RLC's constitution, "In the event of a vacancy, for any reason, in the office of Senior Pastor, the Church Leadership Team in consultation with the Executive Staff, shall act as the Senior Pastor Selection Team." (p. 10 Section 2)
The primary role of the Church Leadership Team (CLT) is to lead the church in following Christ through example, direction, and oversight. In this case, it also serves as the Senior Pastor Selection Team. The Church Leadership Team is made up of the Senior Pastor, Executive Pastor, Personnel Chairperson, Financial Chairperson, and three at-large members.
Our process started with prayer, and prayer is a fundamental part of the entire process. We believe that God has already determined who should be the next Lead Pastor and we're going to prayerfully seek God's guidance to lead us to that man.
With God's help, the Church Leadership Team has prayerfully created a multi-step Lead Pastor Transition Plan that we are calling "Moving Forward in Faith". That process is described on this page. We are updating it on a regular basis to keep the information and timeline as accurate as possible.
Based on the wisdom passed on to us from our conversations with other churches who have gone through a similar transition process, the CLT decided to partner with a Christian-based external recruiter to help ensure that our search process is healthy, and we cast a wide net for potential candidates. We interviewed three excellent consultants from nationally-known external recruitment firms and then conducted reference interviews with church leaders who had recently partnered with these consultants. In December 2022, the CLT selected the Slingshot Group to partner with us on detailed succession planning and recruitment.
HOW CAN I BE PRAYING FOR THE CHURCH LEADERSHIP TEAM AND PASTOR MIKE DURING THIS TRANSITION?
Although a lot of effort is going into this transition process, the Church Leadership Team desires to be fully dependent on the Lord and His guidance and direction. This is easier said than done! So, here are some ongoing prayer requests:
Pray that the team will seek the Lord in all the little details of this process. We want to be dependent on Him alone!
Pray for Pastor Mike and his wife Bari also, as they seek to honor the Lord in graciously closing this season of their lives and starting a new season where they hope to continue to serve the Lord in a different capacity.
Pray for the Real Life Church family that this transition will be smooth and that it may be the start of an exciting new season of ministry to our community.
For the immediate future, you can also be praying for God to provide us with wisdom, clarity, and unity in:
our ability to hear clearly from God about what refinements or additional clarity is needed regarding the vision for Real Life for the next 5-10 years.
the refinement of the leadership qualifications and key attributes for the next Lead Pastor.
our partnership with our external recruiter regarding our specific recruitment process.
WHAT CAN BE EXPECTED IN TERMS OF COMMUNICATION EFFORTS FROM THE CHURCH LEADERSHIP TEAM TO THE CHURCH?
The goal of the Church Leadership Team is to communicate regularly with the congregation across a variety of platforms. Church members can expect to hear from the CLT occasionally from the front during Sunday morning gatherings, through social media videos, and email updates.
In addition, this webpage will serve as a central location for transition updates. Video updates (posted on this page) will be sent periodically to the Real Life family via weekly email updates. Other elements on this page are reviewed monthly to ensure the church body has current information and timeline updates.
WILL EXECUTIVE PASTOR CLINT RHONEY TAKE OVER AS LEAD PASTOR?
From Clint – When Pastor Mike announced his transition to the Church Leadership team in January of 2022, I spent about three months praying and seeking if this was a role that God wanted me to step into. Over time God responded and I am very much at peace, that even though I would be a familiar choice and a comfortable choice for the Lead Pastor role, that does not mean I would be the right choice. For the church to move forward in having a greater kingdom impact both locally and globally, it will require someone with tremendous energy and a different skill set than what I possess will be required. Lisa and I have no plans to go anywhere else but will seek to come alongside a new Lead Pastor and support and assist them in the same manner I we have Pastor Mike and Bari.
WHAT IS AN INTENTIONAL INTERIM?
An intentional interim is exactly that. An interim pastor brought in to intentionally provide some space and separation between Pastor Mike's transition out and a new Lead Pastor's transition in. They will not be considered for the permanent Lead Pastor role, they are solely here for the interim period. As a church, we will go through a grieving process when Pastor Mike transitions out. We need to give time and space for us to grieve but also to realign ourselves with God's vision for us as a church and begin to eagerly anticipate the new season of ministry that a new Lead Pastor will help bring.
WILL REAL LIFE CHURCH MEMBERS GET TO VOTE ON THE NEXT LEAD PASTOR?
The Church Leadership Team will interview and select a qualified candidate to present to the church congregation for approval. Per the RLC constitution (p. 12) the candidate "must be approved by 2/3 of votes received by active members' present, eligible and casting votes".
WHO QUALIFIES AS AN ACTIVE MEMBER ELIGIBLE TO VOTE?
According to the RLC constitution (p. 15 under Article IV "Church Membership") an active voting-eligible member has met the following requirements:
Section 1 - Church Membership Requirements:
Express a personal commitment of faith in Jesus Christ for salvation.
Baptism by immersion.
Completion of the church membership class. (Starting Point or previous version)
Signed commitment to the Membership Covenant.
Section 2 – Voting Privileges of members: All active members who have attained the age of eighteen years shall have the right to vote as part of the congregation.
If you are uncertain if you are an active member or not you may contact the church office at 704-822-1933.
I HAVE NOT COMPLETED THE STARTING POINT MEMBERSHIP CLASS BUT WOULD LIKE TO; WHEN IS THE NEXT CLASS?
HOW CAN I SUBMIT A QUESTION TO THE CHURCH LEADERSHIP TEAM?
Church Leadership Team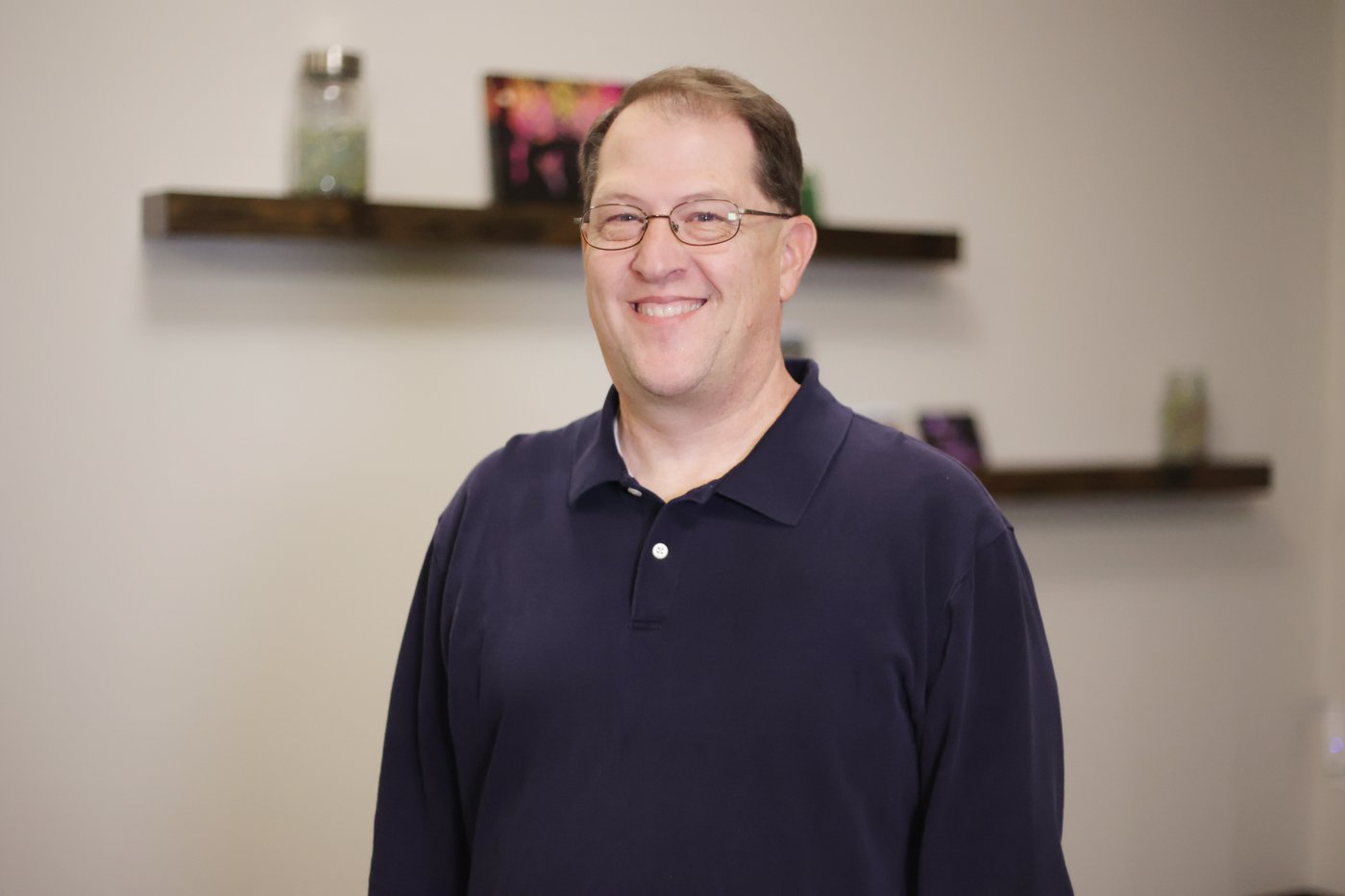 Clint Rhoney – Ex officio Member
Clint and his wife Lisa have been members of Real Life since 1993. Clint began serving on staff in 1998. His role as Executive Pastor is to lead the staff teams and ensure the church stays focused on its mission to know God personally, connect in community, grow spiritually, and engage the world intentionally. Clint and Lisa have five children.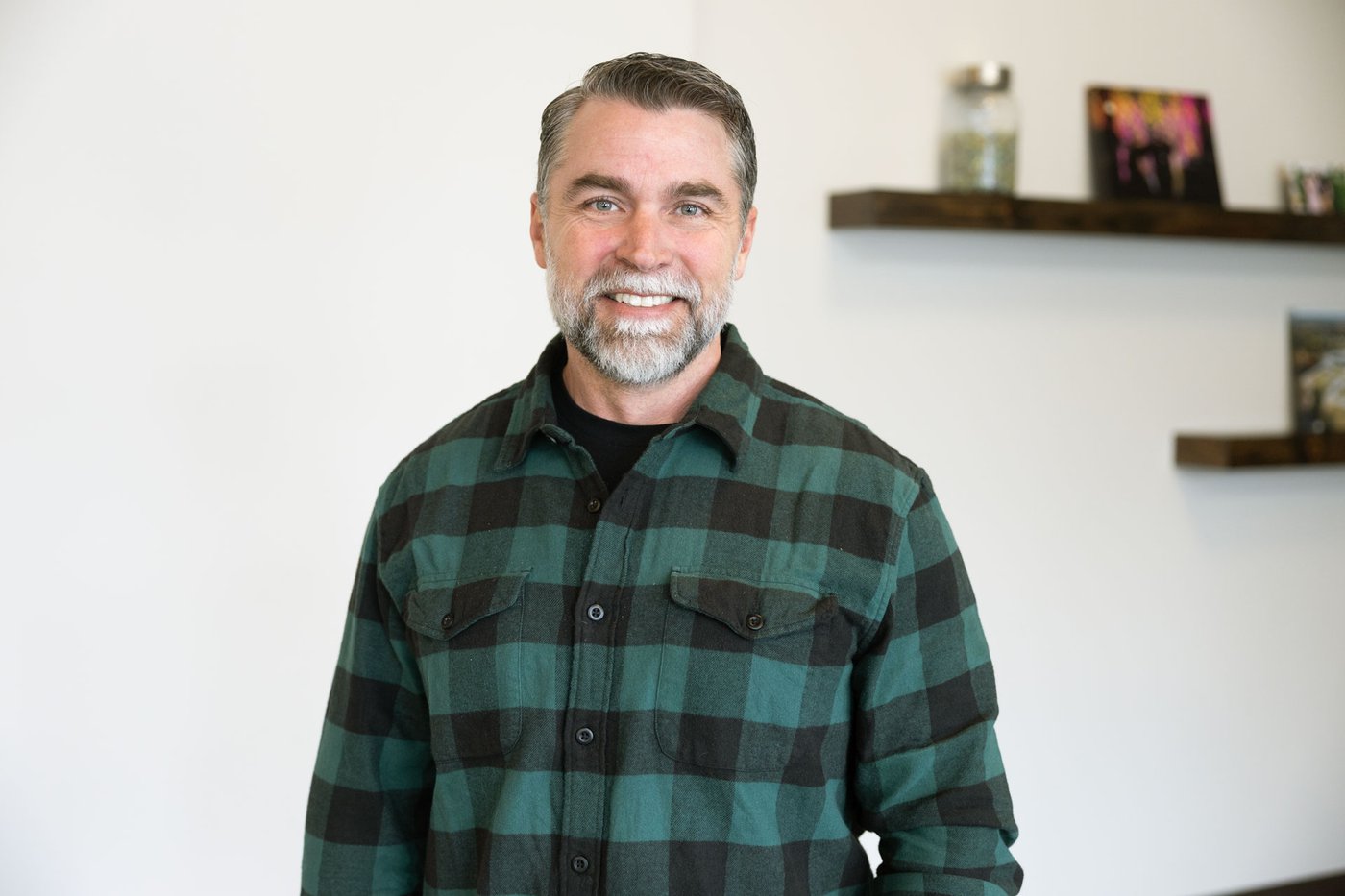 Denny Norman — Stewardship Chairperson
Denny and his wife Katie have been members of Real Life since 2008. Denny has served on the Leadership team in his role as the Stewardship Chairperson since 2010. Denny has an MBA from The Citadel and an undergraduate degree in Accounting and Business Management from Samford University. He currently works as CFO for Novolex, Inc. He and Katie have two children.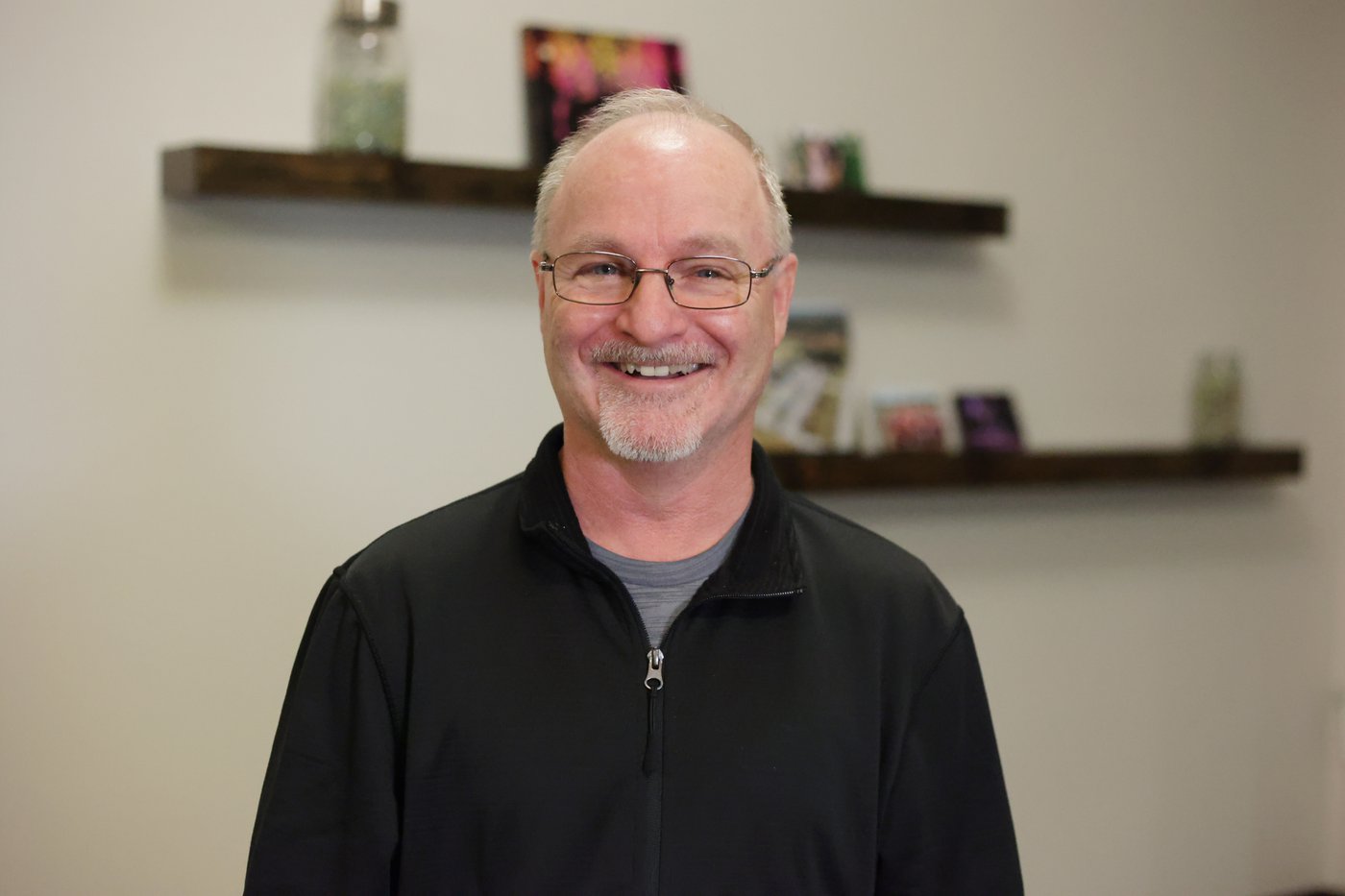 Ron Elliott — Personnel Chairperson
Ron and his wife Annette have been members of Real Life since 2014. Ron has served as a small group leader in our Discipleship Ministry and on the Greeter team. He has also served on the Personnel Team since 2017. Ron previously owned and managed a printing company. He and Annette have three adult children.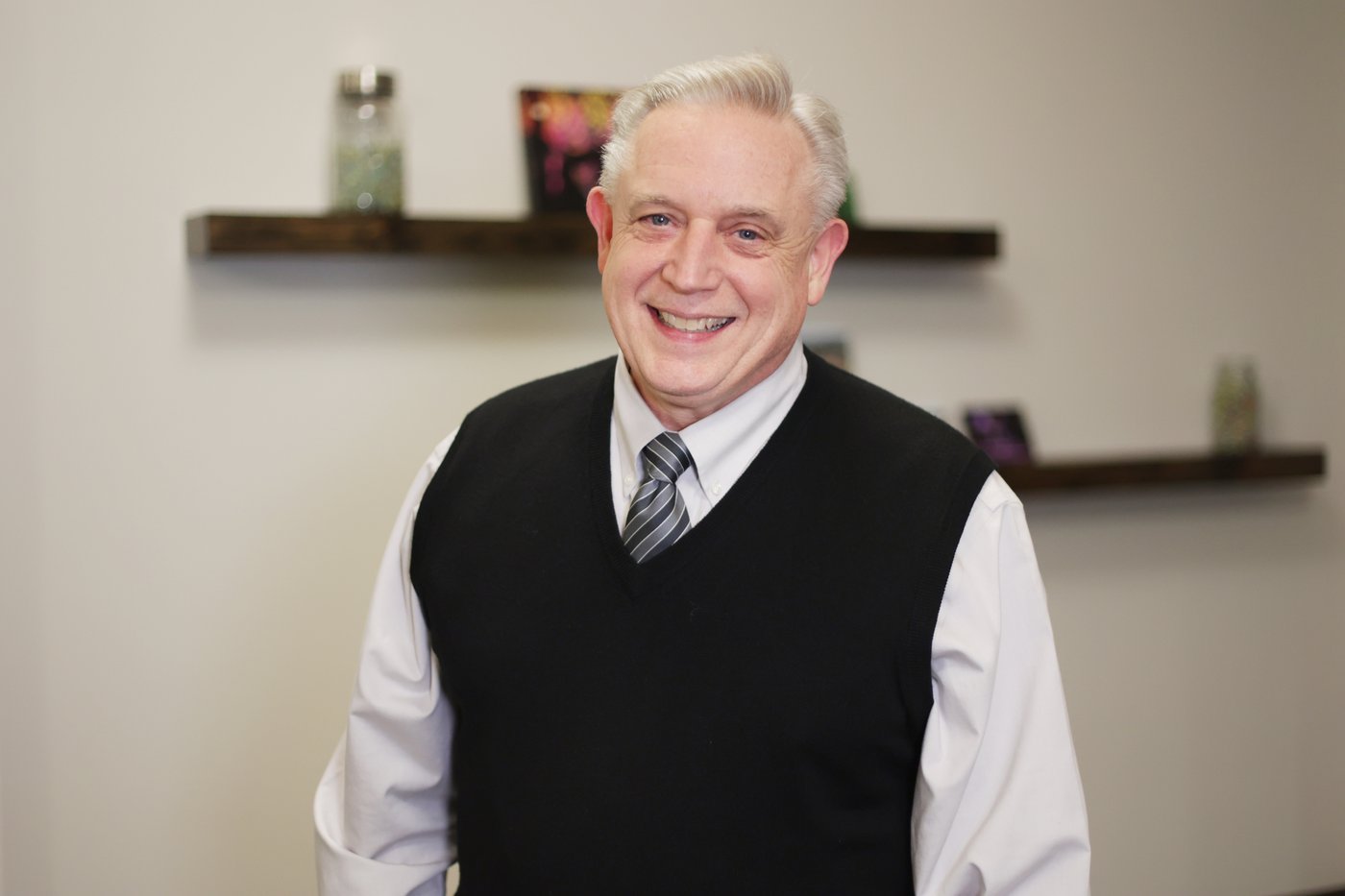 Scott Holmquist — At Large Member
Scott and his wife Corinne have been members of Real Life since 2013. Scott has served as a small group leader in our Discipleship Ministry and on the RLC Leadership Team since 2015. Scott also serves as the Deputy Director of Chaplain Development and Support for the Billy Graham Rapid Response Team. He and Corinne have two adult children.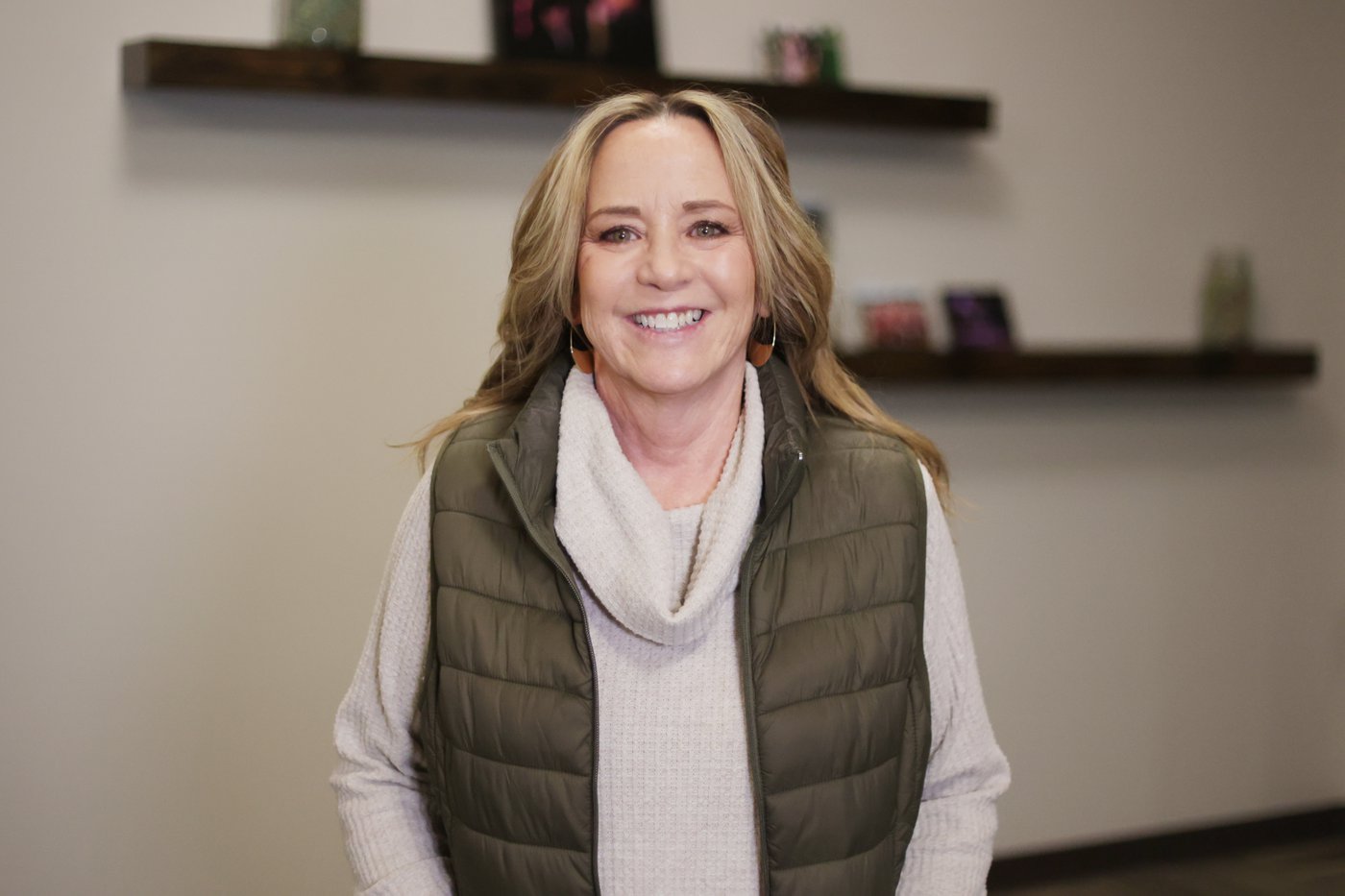 Jodi Edwards — At Large Member
Jodi and her husband Brad have been members of Real Life since 2018 but have attended for many years. Jodi currently serves at RLC as a small group leader in our Discipleship Ministry. She has a masters in school administration and retired from Gaston County schools, serving as a teacher, school administrator, and executive director of curriculum instruction. Jodi has served on the RLC Leadership Team since 2020. Jodi and Brad have two adult children.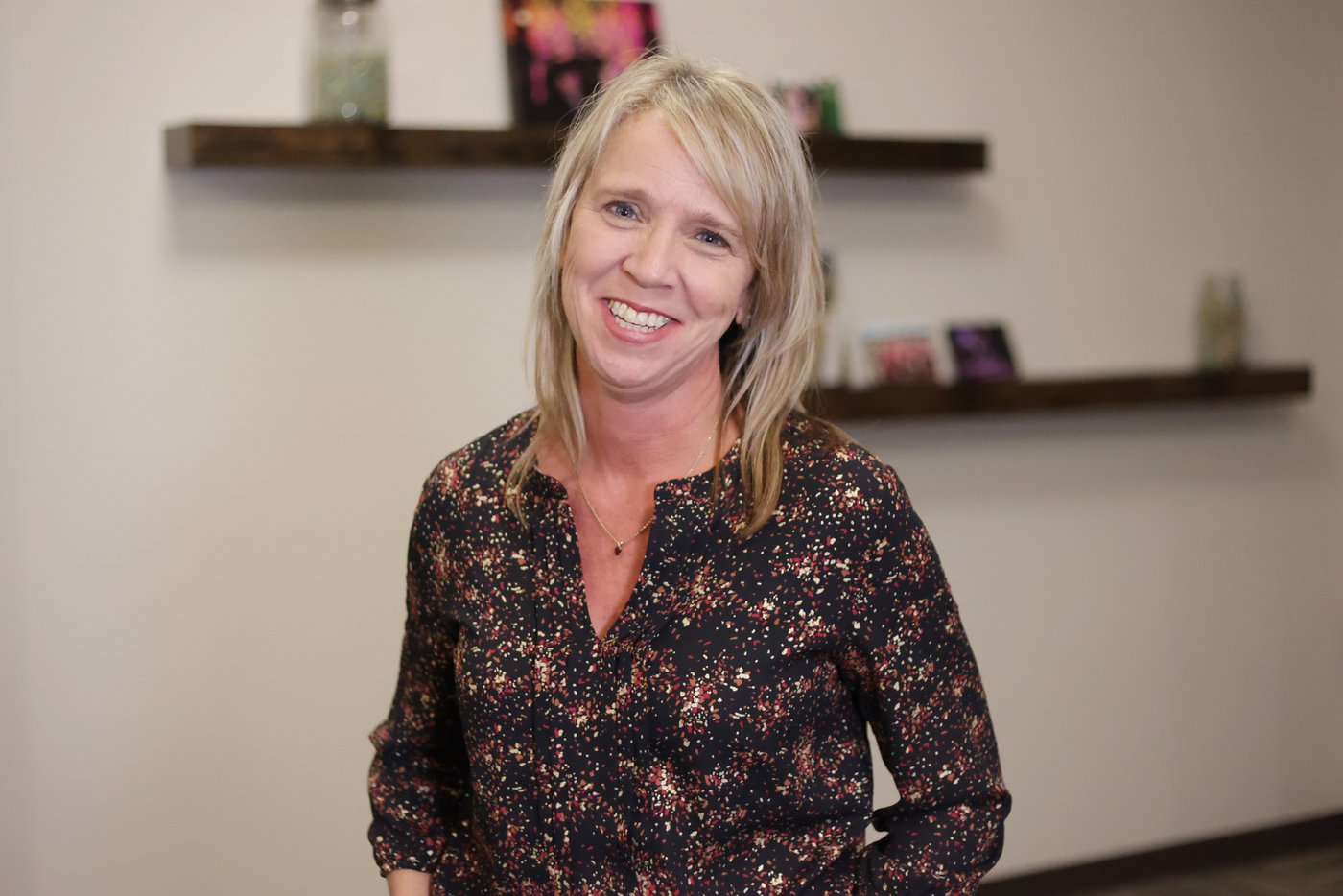 Tonya E. Tucker — At Large Member
Tonya and her husband Justin have been members of Real Life since 2009. Tonya has served in various ministry roles including Hesed House volunteer coordinator, small group leader, and chaplain with the Billy Graham Rapid Response Team. Tonya has served on the RLC Leadership Team since 2020. Tonya manages and operates a family-owned general contracting business Eagle Wood Inc. She and Justin have 2 adult children.