Service Times: In-Person at 8:30, 10 and 11:30 am, Online at 10am EST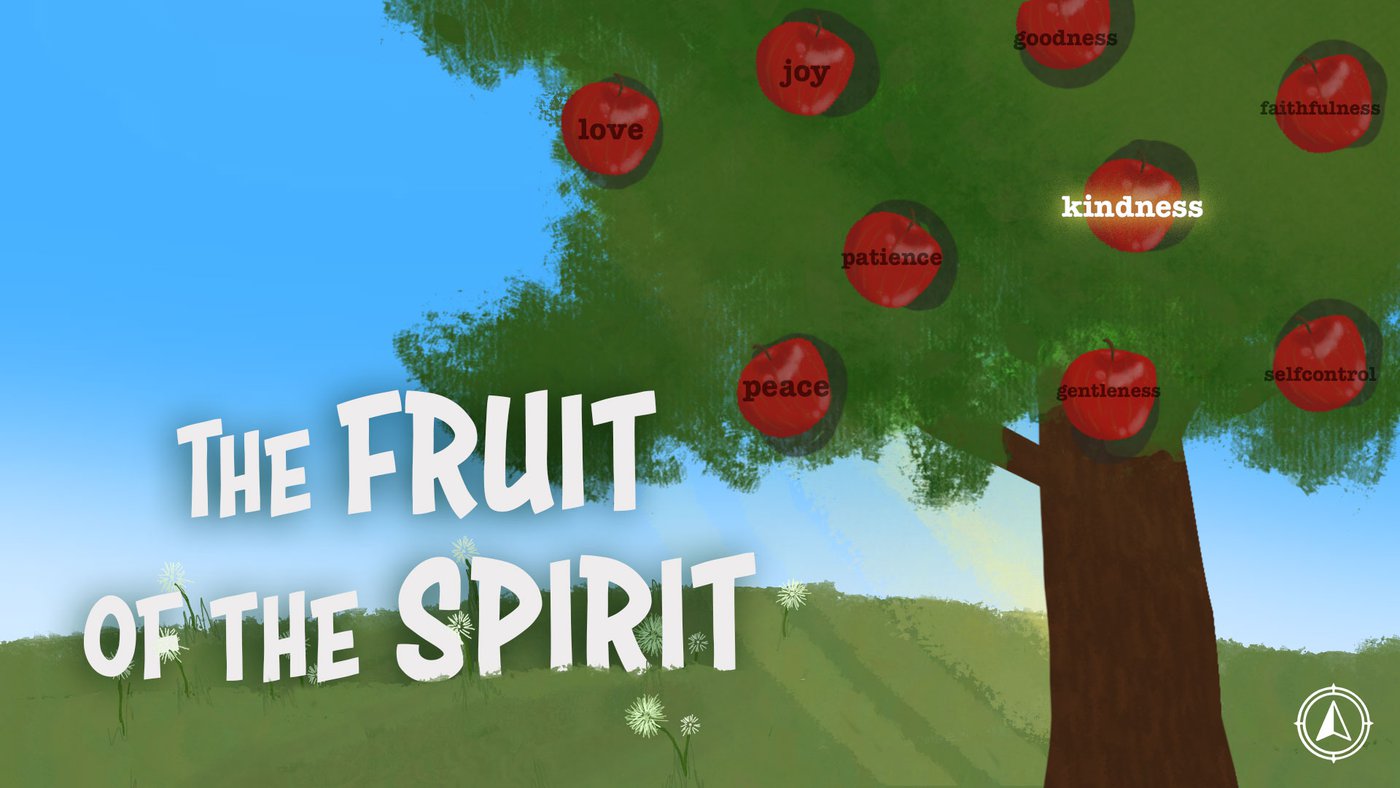 The Fruit of the Spirit - Kindness - September 25, 2022
Summary: Over the past few weeks, Pastor Mike has been teaching about the fruits of the Spirit, which are spiritual gifts Christ has given to believers. This week Pastor Mike talks about the gift of kindness; treating others as Christ has treated you, and he shares ways we can show this gift of kindness to others in The Fruits of the Spirit - Kindness.
All scripture references are NASB unless noted otherwise.
Key Verse:
Galatians 5:22-23 But the fruit of the Spirit is love, joy, peace, patience, kindness, goodness, faithfulness, gentleness, self-control; against such things there is no law.
Kindness
Colossians 3:12 So, as those who have been chosen of God, holy and beloved, put on a heart of compassion, kindness, humility, gentleness and patience…
2 Reasons to be Kind
1) (Because God has been kind)
Ephesians 2:8 For by grace you have been saved through faith; and that not of yourselves, it is the gift of God…
2) (Because I want others to be kind)
Matthew 7:12 "In everything, therefore, treat people the same way you want them to treat you…—Jesus
5 Characteristics of Kindness
1. (Be sensitive to others).
Philippians 2:4 …do not merely look out for your own personal interests, but also for the interests of others.
2 Samuel 9:7 David said to him, "Do not fear, for I will surely show kindness to you for the sake of your father Jonathan, and will restore to you all the land of your grandfather Saul; and you shall eat at my table regularly."
2. (Be supportive of others).
Proverbs 15:4 A soothing tongue is a tree of life, but perversion in it crushes the spirit.
Proverbs 10:32 The lips of the righteous bring forth what is acceptable, but the mouth of the wicked what is perverted.
3. (Be sympathetic with others).
Romans 12:15 Rejoice with those who rejoice, and weep with those who weep.
John 11:35 Jesus wept.
4. (Be honest).
Proverbs 27:6 Faithful are the wounds of a friend, but deceitful are the kisses of an enemy.
Galatians 2:11a But when Cephas came to Antioch, I opposed him to his face….
When to Confront
(When I'm committed to their best interest)
&
(When I'm willing to help)
5. (Just do it)!
Galatians 6:10 So then, while we have opportunity, let us do good to all people, and especially to those who are of the household of faith.
The Killer of Kindness:
(Busyness)
Luke 10:35b "…take care of him; and whatever more you spend, when I return I will repay you."