SUNDAY, JULY 3 - Only Two Services: 8:30 & 10 am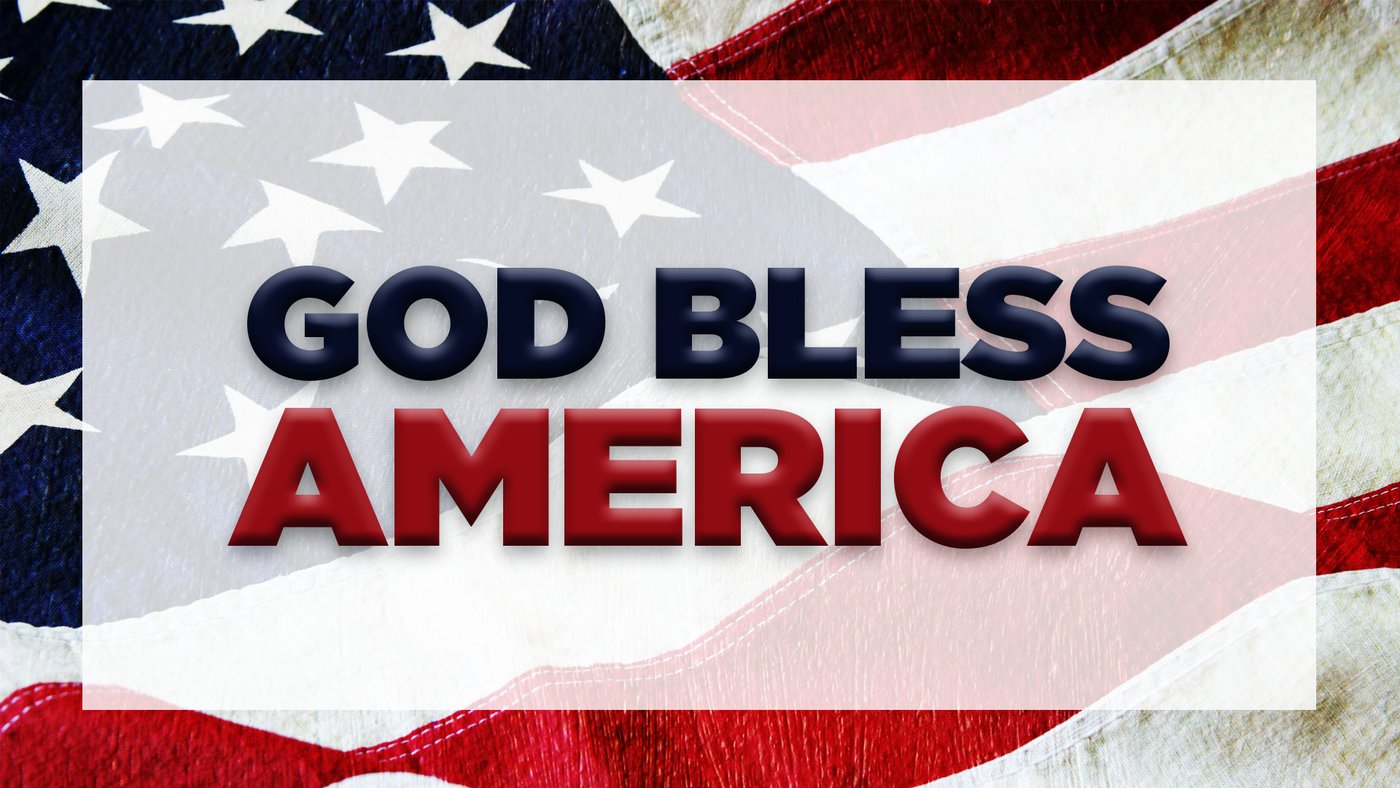 God Bless America -July 3, 2022
Summary: We, in the United States, enjoy so many freedoms because of the blessings of God. These freedoms are often taken for granted. We want to do whatever we want, whenever we want; but there are fundamental truths regarding freedom that must not be ignored. "God Bless America"
All scripture references are NASB unless noted otherwise.
Key Verse:
Psalm 33:12a Blessed is the nation whose God is the LORD…
2 Overlooked Freedoms
1) Freedom to (Worship)
Psalm 100:1 & 4 NKJV Make a joyful shout to the LORD, all you lands, serve the LORD with gladness; come before Him with singing…
Enter into His gates with thanksgiving, and into His courts with praise. Be thankful to Him, and bless His name.
2) Freedom to (Witness)
Mark 5:18-20 As He was getting into the boat, the man who had been demon-possessed was imploring Him that he might accompany Him. And He did not let him, but He said to him, "Go home to your people and report to them what great things the Lord has done for you, and how he had mercy on you." And he went away and began to proclaim in Decapolis what great things Jesus had done for him; and everyone was amazed.
3 Underlying Truths about Freedom
1. Freedom without (Foundation implodes)
Psalm 11:3 If the foundations are destroyed, what can the righteous do?
Ex: (The Dignity of Human Life)
2. Freedom without (Boundaries is chaotic)
Judges 21:25 In those days there was no king in Israel; everyone did what was right in his own eyes.
Ex: (The Sanctity of Human Life)
Luke 1:42-44 And she cried out with a loud voice and said, "Blessed are you among women, and blessed is the fruit of your womb! And how has it happened to me that the mother of my Lord would come to me? For behold, when the sound of your greeting reached my ears, the baby leaped in my womb for joy."
Luke 2:12 "This will be a sign for you: you will find a baby wrapped in cloths and lying in a manger."
3. Freedom without (Truth fails)
John 18:37-38 Therefore Pilate said to Him, "So You are a king?"
Jesus answered, "You say correctly that I am a king. For this I have been born, and for this I have come into the world, to testify to the truth. Everyone who is of the truth hears My voice." Pilate said to Him, "What is truth?"
Ex.: (The Harmony of Human Life)
John 8:32 "…and you will know the truth, and the truth will make you free."