Operation Christmas Child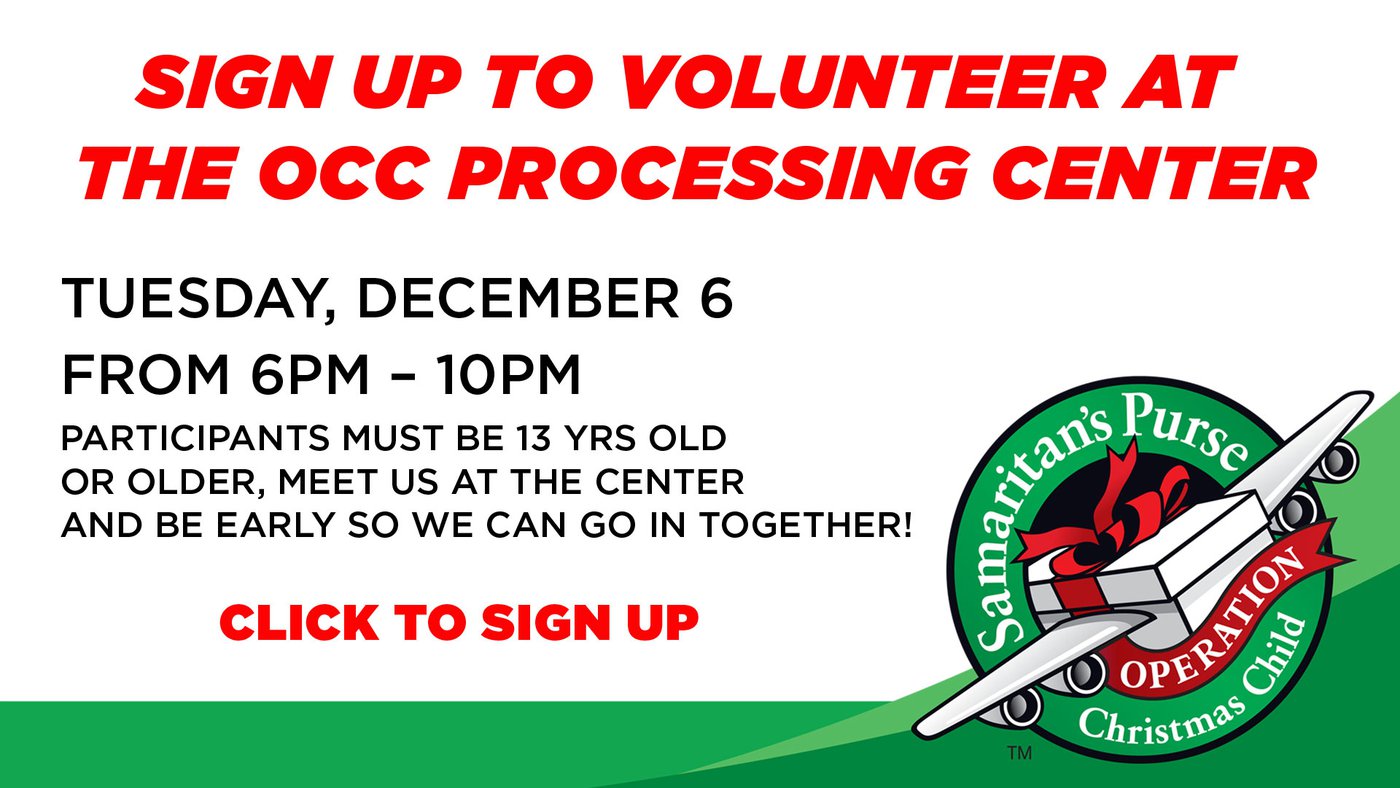 Pre-packed Shoeboxes Due
Sunday, November 13th
Real Life Church Packing Party
Wednesday, November 16th at 6:30 pm
Worship Center Lobby
Families welcome!
Bring any items you'd like to donate and come pack boxes with us.
Help us collect items for our packing party!
See examples of items below.
Oct 30
Bring Non-liquid Personal Care items
Comb
Hairbrush
Toothbrush
Washcloth
Adhesive bandages
(Colorful ones can help a child be more willing to wear a bandage. Do not include liquid antibiotic ointment.)
Reusable plastic containers: cup, water bottle, plate, bowl, blunt-edged utensils
(Consider filling an empty container with non-liquid items such as hair bows, bracelets, sunglasses, or washcloths to maximize the space.)
Blanket
Nov 6
Bring in non-war-related small toys
Foam ball
Kickball (Make sure to include a manual air pump so that the ball can be reinflated.)
Costume items to play dress-up, such as crowns and costume jewelry
Plastic toys and toy figures
Yo-yo
Small Frisbee
Small kite
Etch A Sketch
Nov 13
Bring school supplies
Pencils
Small manual pencil sharpener
Colored pencils
Pencil case
Pens
Crayons
Markers
Coloring pads
Coloring books
Picture book
Notebooks
Glue stick (Do not include liquid glue.)
Small adhesive tape
Watercolor set
[Finger paint palette/crayons/markers (non-liquid containers), paintbrushes, canvas, or paper]
Building blocks
Playdough
(Consider adding plastic cookie cutters as non-sharp utensils the child can use with the playdough.)
Stickers
Make your own items such as finger puppets and friendship bracelets. Download instructions here.